International Relocation News - Emigrate UK Page 6
This is the category page for all International Relocation news here on emigrate.co.uk, where you can view all the International Relocation emigration news.
South Africa's best cities for expat professional life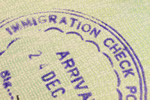 However tempting a new job or reassignment may sound, moving lock, stock and barrow to a totally new land can be scary at best. Expat professionals heading to South Africa are following in the footsteps of foreigners who arrived more than a century ago and established the new land as an important part of the international trading network....
Trailing spouses facing divorce should get their own careers back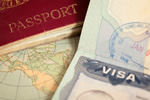 How can trailing spouses reignite their own careers after divorce? Sadly, divorce is often a by-product of a reassignment gone bad, leaving the wife to attempt to get her own career back on the burner after a marriage breakdown. Some 50 per cent of all overseas contracts fail, with 30 per cent of expatriates forced back to the home...
Is India a good choice for expat career progression?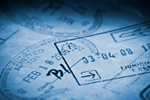 India may not be the first country which springs to mind as an expat professional destination, but the reality can bring on a pleasant surprise. Historically, India is a country people come from, with comparatively few heading in the opposite direction. Of its teeming population, some 20,000 to 30,000 are expatriates, although numbers are...
Expat bankers in Hong Kong not yet ready to quit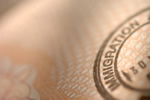 As the Hong Kong protests become routine, the expected mass expat exodus of banking professionals to Singapore has failed to materialise. Although it's certain that all expatriate bankers in the besieged city are fully aware of the risks of either going or staying, there seems now to be a common consensus that keeping a close eye on...
Reasons why Estonia is a favourite with tech-savvy expats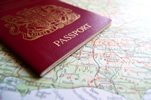 One of the least populated of all EU member states, Estonia is also an unbelievably futuristic location for expat professionals. Home to just 1.3 million people, Estonia was a well-kept secret until the tech revolution resulted in huge numbers of expats travelling the world to find the best places to lodge their talents. Unlike many other...
What's the reality of Vietnam as a base for work or retirement?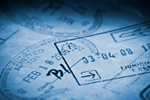 Vietnam is fast becoming the go-to Southeast Asian destination for working or retiring expats. The country is now taking over from Thailand as regards accepting newcomers due to the formerly popular location's recently perceived dislike of foreigners of all shapes and sizes. Once struggling under the effects of the Vietnamese war, the...
Is South Korea rewarding and safe for expat professionals?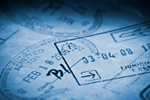 For Western expatriate professionals fascinated with Asia, the South Korean capital of Seoul is an enyoyable experience. Unlike in many other Asian destination countries' capitals, Seoul gives the perfect option for expat professionals looking to further their careers as well as spending time in a new, exotic location. The reason behind...
Expat arrivals in Shanghai soon learn to love its rich heritage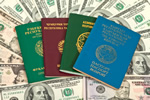 Expats living and working in Shanghai are fascinated by the city's rich and varied heritage. China may well be the relatively new kid on the block for the legions of expats now resident in its mega-cities, but the vast country's heritage and history is entwined with that of the West. Expats who've chosen Shanghai as their base of...
Navigating the expat minefield of compulsory Swiss healthcare insurance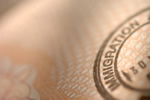 If you're relocating to Switzerland with your family, getting to grips with the country's healthcare jungle is a priority. Switzerland is regularly seen as a model of efficiency, stability and logic, especially by expats desperate to leave the political chaos of their home countries. In many ways, the model still holds true, but the...
If it's all about the money, where's the best expat location?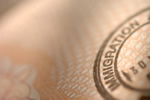 For expatriate professionals whose pay scale is everything, the driving factor for emigration is the size of the promised pay packet and its attached benefits. There's nothing wrong with knowing your own worth to a prospective employer, especially if you're looking to a medium term contract during which you can save enough to ensure a...