International Relocation News - Emigrate UK Page 6
This is the category page for all International Relocation news here on emigrate.co.uk, where you can view all the International Relocation emigration news.
Frankfurt as a destination for expat professionals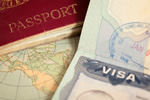 If you're still planning to emigrate after the pandemic dies down, the German city of Frankfurt offers opportunities for expat professionals. In many would-be expats' minds, the major German cities tend towards strict rules, regulations, stiff upper lips and a language that's impractical as well as almost impossible to learn. As...
Big ticket expat hirings in India put on hold due to COVID-19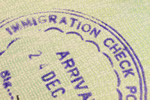 Big ticket hirings of expats in India are being pushed back due to international travel restrictions and fears of virus transmission. For top-talent expat professionals expecting to join their new Indian companies in the very near future, the coronavirus pandemic and its travel restrictions are causing long delays. In addition,even more...
Expats in Thailand fear for their rights during state of emergency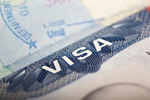 With Thailand now under a state of emergency decree, how will expats cope? Wednesday's governmental emergency decree effectively closes off Thailand from the rest of the world until after April 30, supposedly to reduce the numbers of coronavirus infections now spreading upwards and downwards from Bangkok. Senior citizens are being told...
Skills shortage in Singapore being filled by Western expat professionals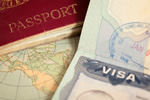 Singaporean companies are solving their skill shortages by hiring qualified, experienced expat professionals. Reports on hirings in Singapore have revealed as many as one in three Singaporean companies are solving their skills shortages by taking on qualified, experienced expats from overseas, with the majority also receptive to either...
Affordable Hong Kong prefabricated apartment block aimed at tech expats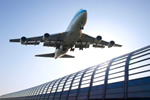 The next wave of expat tech experts to hit Hong Kong will have a new style of affordable prefabricated accommodation. Although Hong Kong now has its own coronavirus outbreak to contend with, its property developers are still looking to the future with an innovative new form of accommodation. Set to be on the market by the beginning of...
Soaring costs of living worldwide can confuse relocating expats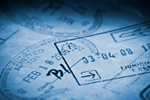 Unexpectedly high costs of living are driving newly arrived expats back to the home country. Expats on overseas reassignments are expected to be able to cope on their increased salaries as well as being given allowances for accommodation, kids' schooling and other perks if they're lucky. However, the soaring costs of living in many...
Vietnam COVID 19 strategy is a model for the rest of the world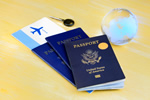 Vietnam's reaction to the COVID 19 outbreak is to keep calm and carry on. The Southeast Asian nation of Vietnam is setting an example for the rest of the world by simply keeping calm and carrying on in the midst of the worldwide coronavirus panic. In general, Southeast Asian countries have reacted in a different way than the rest of...
Thailand updates antivirus measures for two weeks at least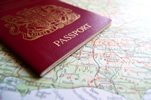 As Thailand's numbers of coronavirus infections soar, the government is closing down universities and schools countrywide for a period of two weeks. Expats in Thailand are fearing the numbers will increase still further, as measures taken to date don't seem to have had much of an effect. As major expat and visitor destinations go into...
Tips for new expat arrivals on finding affordable Tokyo rentals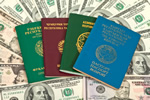 For Western expat professionals relocating to Tokyo, finding suitable, affordable accommodation can be tricky at best. Two major issues for expats on reassignment to Tokyo are the language and the hassle of finding suitable accommodation. The vast majority of expats in this fascinating mega-city are supported as regards accommodation as...
Is retiring overseas on a budget becoming almost impossible?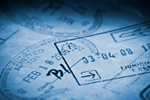 Is a low-cost retirement now an impossible dream for many would-be expats? Whilst the cost of living varies hugely from country to country, it's always been possible for would-be expats to choose an overseas location which promises not only a better quality of life but also a more affordable existence without compromising on...