International Relocation News - Emigrate UK Page 6
This is the category page for all International Relocation news here on emigrate.co.uk, where you can view all the International Relocation emigration news.
Shanghai considered one of the world's safest cities for expats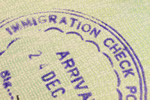 For expats heading to Shanghai but fearing for their personal safety, Italian police have given it the all-clear. Every year, Shanghai invites a small delegation of Italian police officers to join in a joint patrol around several districts and meet up with Italian expatriates living and working in the massive city. This year's invitees,...
How to ensure your new expat workers don't have breakdowns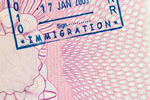 Staying sane whilst moving overseas is an increasingly popular subject for online blogs and articles. Moving overseas, whether it's a reassignment, a personal decision or a retirement dream, is always stressful, but recent articles on how to stay sane or at least in charge of the procedure are concentrating on the damage to expats'...
Asia now the most expensive continent for expats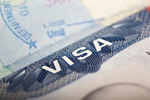 Whilst formerly top expat destinations fade due to currency woes, economic instability and anti-foreigner sentiment, Asia is the place to head for if you're earning top dollar as you'll need it just to get by. Once known as the world's bargain basement for cost of living as well as quality of life, Asia as a whole is now becoming...
Changing careers midstream as an expat needs to be done carefully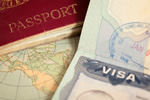 Changing careers midstream can be challenging for expats, but step-by-step planning increases the chance of success. Changing careers can be deliberate or it can be purely accidental, as in a new contact offering you what may seem like the opportunity of a lifetime. Either way, it needs to be done carefully and with a full understanding...
Where's best for expat professionals and their families?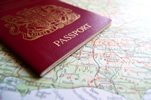 Planning an international relocation to include your family can be far more complicated than moving as a single expat. For expat professionals taking their families along for the ride, priorities such as schooling, healthcare, childcare, suitable housing and the essential issue of safety and security come first, well above nightlife,...
What can newly arrived expat professionals expect from Bangkok?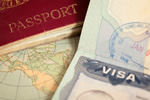 If you're heading for a new job in Bangkok, what's in the city for you? For a good while, Bangkok has been a favourite for expats looking for a totally new lifestyle at a reasonable price along with plenty to do and see outside working hours. Although it's not what it was prior to the past several years, it's still a hub for...
Expat oil and gas professionals concerned about oil thefts in Nigeria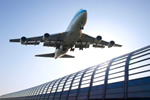 Recent reports of a new wave of oil thefts in Nigeria have caused concern amongst expat professionals working in the oil and gas industry. Over the years, expats working in Africa have become used to flare-ups threatening their security. as vandalism and fuel theft are recurring issues for multinationals in the region. However, it's...
Where to settle outside Europe for disenchanted expats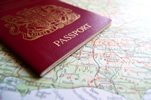 If you've finally decided to leave both the UK and the EU to their own Brexit devices, where's the best place to go outside Europe? Whether you're still in the UK and fearful of what might come next or already living in Europe but not sure you'll be allowed to stay, it's maybe time to wake up from the nightmare of uncertainty....
How to cope with first language attrition as a newly arrived expat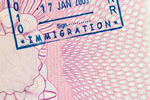 First language attrition when learning a new language can be a problem for expats. Many expats who've accepted a relocation to an unfamiliar country with an even more unfamiliar language can experience 'first language attrition' – the forgetting of familiar words leading to an inability to correctly express themselves in their...
Japan's mix of ancient and modern draws adventurous expats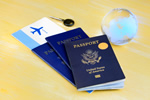 If you're captivated with Japan's fascinating history and unique culture, working in one of its major cities will be the experience of a lifetime. Japan is unique in the world for its culture and history, although living there may not be every would-be expat's dream. From the crowded mega-cities to the ancient remnants of its...