International Relocation News - Emigrate UK Page 6
This is the category page for all International Relocation news here on emigrate.co.uk, where you can view all the International Relocation emigration news.
Italy rates highly as an expat family destination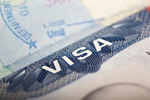 If you're planning to expatriate as a family, Italy is one of Europe's most family-friendly destinations. Italy's long, impressive history, its climate and its delicious food are famous all over the world, with expat communities now formed and welcoming in all the romantic country's larger cities. Already popular with immigrant...
Where in South America is the best refuge for non-USA expats?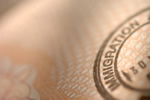 Brits and Europeans are now catching on to formerly USA expat-centric locations. For many would-be British expatriates, South America in general and its offshore islands were the private provinces of expats from the USA making them off-limits for all but the bravest Britons. Sources such as International Living and its imitators didn't...
Is living like a local the new expat strategy?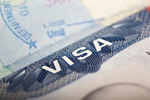 Living like a local after relocating overseas is the best way to get the most out of becoming an expat. Whether you're looking forward to an early retirement, travelling for the sheer joy of it or wanting to experience a new lifestyle, living like a local is the way to go. For those not wanting to live out of a suitcase whilst sampling...
DIY expat relocation made easier via a new TripAdvisor style website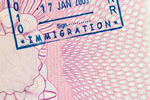 Relocating without the help of a company can be scary at best and terrifying at worst. Nowadays, many expats on reassignment as well as those looking for jobs or starting a new business overseas are forced to relocate themselves. Most don't realise just how tricky a move to a totally unfamiliar country can be, even if it's been the...
Will the coronavirus panic change the expat world for ever?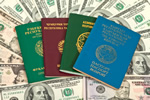 Border closures are leaving millions of expats worldwide with no way to stay and no way to leave. Expats who've taken their qualifications, knowledge and aspirations to countries all over the world could be forgiven for feeling resentful that all their efforts may count for nothing now that the pandemic is controlling their lives one...
Expats must choose between leaving or staying put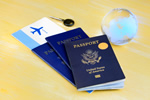 To stay or to go is now every expat's worst conundrum. As the covid-19 pandemic tightens its grip on the majority of countries worldwide, expats are faced with their worst dilemma – whether to stay in limbo or return to the home country, leaving their dreams behind. It's not just the risk of contracting the virus or even dying from it,...
Frankfurt as a destination for expat professionals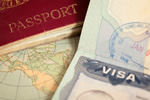 If you're still planning to emigrate after the pandemic dies down, the German city of Frankfurt offers opportunities for expat professionals. In many would-be expats' minds, the major German cities tend towards strict rules, regulations, stiff upper lips and a language that's impractical as well as almost impossible to learn. As...
Big ticket expat hirings in India put on hold due to COVID-19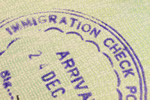 Big ticket hirings of expats in India are being pushed back due to international travel restrictions and fears of virus transmission. For top-talent expat professionals expecting to join their new Indian companies in the very near future, the coronavirus pandemic and its travel restrictions are causing long delays. In addition,even more...
Expats in Thailand fear for their rights during state of emergency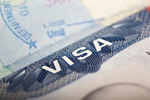 With Thailand now under a state of emergency decree, how will expats cope? Wednesday's governmental emergency decree effectively closes off Thailand from the rest of the world until after April 30, supposedly to reduce the numbers of coronavirus infections now spreading upwards and downwards from Bangkok. Senior citizens are being told...
Skills shortage in Singapore being filled by Western expat professionals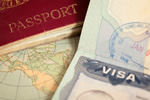 Singaporean companies are solving their skill shortages by hiring qualified, experienced expat professionals. Reports on hirings in Singapore have revealed as many as one in three Singaporean companies are solving their skills shortages by taking on qualified, experienced expats from overseas, with the majority also receptive to either...