International Relocation News - Emigrate UK Page 3
This is the category page for all International Relocation news here on emigrate.co.uk, where you can view all the International Relocation emigration news.
How to work with Burmese colleagues during your Myanmar relocation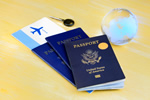 Whilst Myanmar may not be every expat's idea of paradise, for those committed to helping others as well as developing themselves it can be the journey of a lifetime. Recently opened up to foreigners after decades of isolation and dictatorial rule, Myanmar is now seeing expatriates arriving to work with NGOs as well as in businesses...
Papua New Guinea is the experience of a lifetime for adventurous expats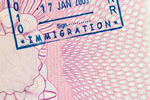 For the truly adventurous would-be expat, Papua New Guinea may be the experience of a lifetime. With the increasing tendency of traditional expat destinations to all look and act the same, all costing far more than in the past and all making new financial and visa demands of new arrivals, where should adventurous expats head for? Believe...
Comparing Singapore's international and local schooling for expatriate children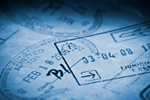 If you're relocating with your family, one of your most important tasks is to make sure your kids get the right education. Adjusting to a totally unfamiliar culture and environment is tough enough for adults, but it's even more tricky for the younger members of the family. A crucial part of ensuring the move doesn't disrupt their...
Indian international schools paying huge salaries to expat English teachers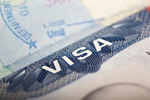 If you're a high-quality expat English teacher looking for a fat salary, India's international schools are for you. International schools in Bengaluru are offering top-dollar salary packages for the best and most inspiring teachers of the notoriously difficult English language, long seen as a less than glamorous overseas assignment....
Younger expats see a larger salary increase on relocation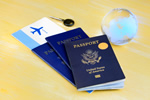 If you're looking to an expatriate-focused professional career, better get started when you're younger than 35. One lesser-known fact of expat life is that the sooner it's started the more can be initially earned and the more successful it can become. Taking the average expat assignment results in a pay increase of around 35 per cent...
Tips for expats heading for St Petersburg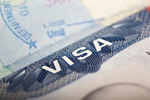 St Petersburg may not immediately spring to mind as an expat destination, but it's a fascinating city nevertheless. Not much has been written about becoming an expat in Russia, which is hardly surprising given the present contentious state of relations between this massive country and the USA. However, the Russian people have a...
Ireland wins hands down for easily understood workplace etiquette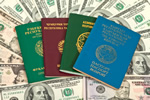 For new arrivals in a strange land, adjusting to a new workplace etiquette can be a nightmare. One of the biggest challenges for newly reassigned expat professionals is fitting into an established work culture whilst still trying to adjust to an unfamiliar lifestyle. Those heading for the Gulf States, China or Japan are most at risk of...
Montenegro well placed as a regional IT entrepreneurial hub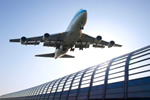 Has Montenegro the potential for becoming an IT hub for the region? Nowadays, possibly due to the proliferation of the digital nomad lifestyle, Montenegro's newly-established location-independent IT companies are thriving whilst locally set-up organisations are struggling to keep up. Business development in the sector is ramping up day...
How to make the move overseas a success for the entire family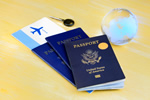 Even for adults, uprooting and starting a new life in a strange land can be daunting, but for children it's a mix of anxiety and excitement. When you're planning a career-oriented reassignment overseas, it's inevitable your kids won't have a say in the decision, but keeping them in the loop will ensure the move has a positive...
Advice for female expats heading for Japan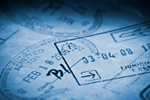 Japan is one of the world's most fascinating countries on many different levels, especially if you're a female expat looking to stay for a good while. The transition from the Western world to anywhere in Asia can be more than the challenge of relocating within Europe, and it's not just the language, it's the totally different...