International Relocation News - Emigrate UK Page 3
This is the category page for all International Relocation news here on emigrate.co.uk, where you can view all the International Relocation emigration news.
Expats in Nairobi have the best of both worlds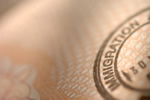 When expats dream of their favourite destination for improving career prospects as well as quality of life, Kenya doesn't always spring to mind as an option. Nairobi is possibly the first port of call for expats looking to spend time in Kenya, but adjustment might be tricky as it's not at all similar to the scrubbed, modern aspects of...
Tips for expats taking their pets with them on relocation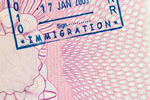 If you can't bear to leave your beloved pets behind when you emigrate, these tips will help. Planning to move overseas can be an exciting challenge, but leaving beloved dogs or cats behind isn't an option for the vast majority of those heading to another country. Many pet owner have said relocating their furry best friends is more...
Asia now more expensive than Europe for expat professionals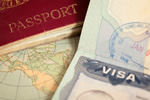 As pundits predict a world financial meltdown due to the coronavirus, are the planet's most expensive cities telling a different story? As regards unbelievably high costs of living, Asia now takes the crown away from Europe, with Hong Kong, Osaka and Singapore sharing the number one spot in a recent survey. One thing's for certain,...
Singapore loses its charm for career oriented expats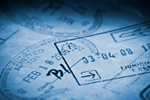 Is Singapore the next career hub to suffer an expat exodus? Many expat professionals in Singapore are finding their lives have changed beyond recognition djue to the coronavirus. Whilst the city state is still a popular destination for the career-minded, its appeal has been lessened by measures put in place in an attempt to slow the...
Advice on schooling for expat kids in the Czech Republic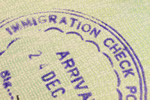 One of the most difficult aspects of family emigration is finding the best schools for your children. Expats relocating overseas with their families are common nowadays and are the major reason for the explosion of private education hotspots in worldwide destinations. Right now, for obvious reasons, distance learning has taken the place...
Is Kuwait no longer a welcoming destination for expats?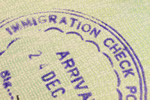 Once upon a time, expats headed for the Gulf States in general and Kuwait in particular for its lifestyle, its generous oil and gas-related salaries and its exotic ambience. Nowadays, everything is different, with Kuwait leading the rest of the Gulf States as regards getting rid of the vast majority of its expatriates. At the same time as...
What now for career-oriented expats in the Czech Republic?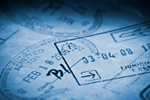 With the coronavirus pandemic continuing to wreck expats' career plans, which sectors in the Czech Republic are still hiring? Over the past few years, the Czech Republic has become a popular destination for expat professionals looking to spice up their careers. The sudden spread of the coronavirus may have stifled opportunities, but...
Is this the end for career-chasing expats?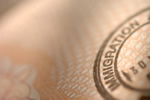 Is the upcoming worldwide recession a reason to pack your bags and emigrate? No-one knows exactly what the post-pandemic world will look like, nor how it'll behave as regards jobs, salaries, house prices, rentals and many other aspects of moving overseas. Expatriation is very unlikely to be dead in the water, but it might well get...
British expat diaspora spreads across half the world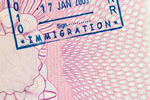 It may come as a surprise that about one in every 10 of Britain's population are living overseas. At the present time, over 5.5 million Britons are living overseas, with a further 2,000 leaving every week of the year. The information was derived from data collected in a survey undertaken by the Institute for Public Policy Research as...
Finding the right expat home in Prague is now far easier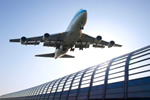 If you're heading for Prague to take on a new job, finding accommodation just got easier. One of the trickier aspects of moving overseas to take on a new job is finding suitable accommodation at the right price in your new location. The majority of real estate agents don't speak your language and you're totally out of your depth as...