Is positive COVID 19 news the beginning of the end or the end of the beginning?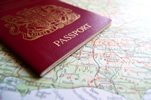 It's decision time for would-be expats as well as those already settled overseas.
For expats already working or retiring in their chosen location, the COVID 19 pandemic may seem like the world's worst nightmare, and would-be expats still in the planning stages are stuck until there's a relaxation of the rules governing freedom of movement during lockdowns. As infection and death rates continue to soar both in Europe and in other favourite locations, deciding on the next move is impossible when borders are closed.
What's not helping is the daily media coverage of all afflicted states worldwide, but those in lockdown at least have the time to put it all together from the dozens of diverse reports claiming either worse or better news. Perhaps the most interesting issue at present is China's closing down of its last dedicated coronavirus hospital, coupled with the news that infections and deaths in the virus's hotbed of Wuhan are now falling.
Another interesting story comes out of India, in that local specialists are successfully treating infections with a combination therapy including Chloraphenamine, Retonovir, Lopinavir and Oseltamivir, drugs most of us have never heard of. Another medical facility, Erasmus Medical Centre, has claimed it's discovered an antibody for the virus and, in the USA, the Cleveland Clinic has developed a test which provides results in a matter of hours.
The virus hotbed of South Korea is now reporting declining case numbers, and Israeli scientists seem to have developed the first COVID 19 vaccine. There's far more good news out there, although expat medical professionals are in agreement that it's not over yet, but those including expats who're severely affected by the worldwide restrictions now have hope that the tide is finally turning in humanity's favour. This war against the worse aspects of Mother Nature seems to have brought all nationalities together against a fate which seemed inevitable just a few weeks ago.
For would-be expats planning their new lives overseas as well as those already living theirs, there's hope in the air in spite of certain politicians using the outbreak to serve their own re-election purposes. Putting the pieces of worldwide travel back together again won't be easy, but it will happen, hopefully sooner rather than later. The hard lessons learned about cooperation and consideration could serve well in the post-pandemic years – if they're allowed to survive for the benefit of all.