Immigration News - Emigrate UK Page 6
This is the category page for all Immigration news here on emigrate.co.uk, where you can view all the Immigration emigration news.
How to plan your relocation to France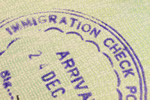 Moving from your country of birth to any overseas location is a stressful experience, no matter how keen you are to get there and get started. Whilst France isn't the other side of the planet, it's still a foreign country with a foreign language, a foreign culture and a totally foreign outlook on life as it's lived. Even the weather...
French university study aims to evaluate importance of UK expats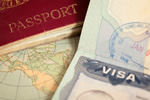 Limoges University researchers are beginning a two-year study on the relevance of British expats in the region as well as the effects of Brexit. The aims of the research are to discover how the threat of Brexit is affecting UK expats with businesses in Nouvelle-Aquitaine as well expats in general and their role in the region's economy....
Expats in France slam survey citing French unfriendliness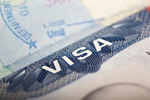 France has long been a favourite destination for British and other nationals looking for a new life and new experiences, with the majority more than happy with their choice. ' Many long- and short-term expats living in France are astonished by the published results of a recent survey stating the French are amongst the most unfriendly...
Expats in China undecided about Chinese green card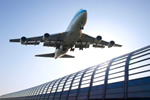 Almost a year ago, the Chinese authorities implemented their version of the USA's Green Card, aimed at recruiting more overseas talent. Over the past few years, China's popularity as an expat hub has soared, with entrepreneurs and expats looking to garner funds for start-ups flocking to the country's massive cities. Seeing a chance...
UK and EU expat rights form part of new Brexit agreement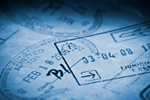 Brexit transition terms have been agreed between David Davis and Michel Barnier during talks, although several issues remain unresolved. Breaking news on 19th March suggests a large part of the proposed Brexit agreement covering the transition period has been agreed between the two negotiators. Remaining issues include the Northern...
New Zealand skill shortages need multi focused solutions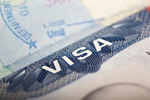 New Zealand businesses will struggle to grow if immigration law is tightened. Rumours that New Zealand lawmakers are considering the tightening of immigration rules are causing concern within companies needing to import top talent from overseas. The IT sector is especially worried, as a lack of talented expat experts could have...
US investor visas not just for the very wealthy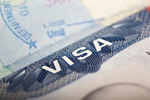 If you thought a US investor visa was just for the mega-wealthy, you'd be wrong – at least for now. Admittedly, a good number of would-be expats might consider now is not the best time to emigrate to the USA and commit their savings to a US business, but the E-2 Investor Visa itself isn't restricted just to those with hard cash....
Realities of being an expat in Thailand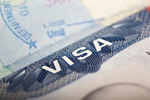 Expat life in Thailand can be fulfilling and fun, but Westerners should never, ever forget the Land of Smiles is a very foreign country. The rumour that all expats who arrive in Thailand are fat, old, rich Westerners looking for a sexy Thai girlfriend may well be true in many cases, but not all. A good proportion of expat arrivals are...
How to get an Indonesian retirement visa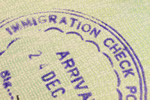 One of the trickiest tasks when deciding on the perfect overseas retirement haven is finding a suitable destination with visa requirements matching your financial status. Indonesia is a recent entry in the long list of countries worldwide considered suitable for expat retirees. It's a fascinating mix of cultures spread across an...
Amsterdam court decision gives hope to UK and EU expats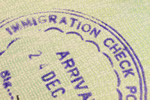 A court in Amsterdam has ruled a case presented by five British nationals must be forwarded to the European Court of Justice at the Hague. The Amsterdam court's decision is a landmark legal ruling which may have positive results for UK expats uncertain about their post-Brexit rights to remain as EU citizens. The five plaintiffs, all...