Immigration News - Emigrate UK Page 4
This is the category page for all Immigration news here on emigrate.co.uk, where you can view all the Immigration emigration news.
Advice on buying a home in New Zealand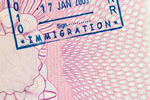 Buying a new home in New Zealand is the goal of the majority of expats arriving to live, work or invest. Although home ownership doesn't guarantee residency in New Zealand, it's still the preferred option for many of those who've arrived to work and are now planning on staying long-term. It's easy to fall in love with the islands...
Caymans expat demographic flips towards Asians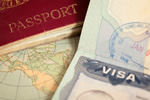 Once an offshore, tax free haven for expats from the USA and Europe, the Caymans Islands are now attracting more Asians than ever before. Until recently, the British accounted for the majority of work permits allocated to expat incomers, but the tables are now turning towards Asians, expatriate Jamaicans and Indians. According to...
Visas for skilled expats wishing to work in New Zealand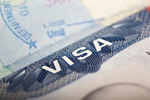 New Zealand is well-known as an expat destination, whether the motivation of the move is to find a job or a reassignment to the other side of the world. Expats have been arriving in New Zealand for many decades, and are still more than welcome should their skill sets match up with the stunningly beautiful country's skills shortages....
Brexit select committee urges EU to officially protect UK expat rights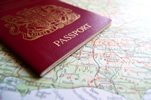 Britain's Brexit select committee has called on EU leaders to protect the rights of the one million UK citizens living in EU member states. \r\n\r\nAs Britain edges closer to a no-deal Brexit and UK expats in EU countries become even more afraid, Brexit select committee MPs are urging Brussels to ensure a public commitment to an estimated...
French property websites enjoying Brexit boom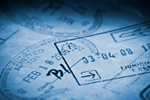 According to media reports, enquiries abut French properties have soared by thousands since the result of the Brexit referendum. After some years in the doldrums, houses standing empty for years are now being snapped up by Brits desperate to escape the Brexit effect before it's too late. Prior to the referendum, France was no longer the...
Studying overseas is now mainstream for expat students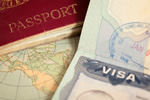 Not all expats are working overseas or retiring overseas – a huge number are students attending foreign universities. In this modern world there's a huge variety of degree courses and other study opportunities scattered across major cities worldwide. It's an exciting time to be a student and, for many, overseas universities provide...
Advice on emigrating to Italy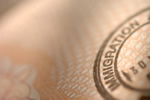 If you've always dreamed of living in Italy and Brexit is scaring you silly, now's the time to go. The first step is to ensure you're legally entitled to live in Italy by applying for the correct visa if you're a non-EU national. For now until the Brexit transition period ends, British nationals can enter the country in the normal...
Expats warned against leaving debts in the home country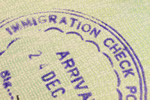 With Brexit coming closer by the minute, increasing numbers of older Britons are rushing to join the exodus to Spain for its sunshine and lower cost of living. During the chaos of getting belongings together, selling the house and booking a rental property or buying a new home, many may well forget to pay a final bill, cancel a regular...
EU states looking to impose settled status regulations on UK expats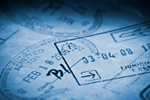 One third or more of EU member states are considering making UK expats in their countries apply for 'settled status' in the same way as the British plan for EU nationals in the UK. According to the Guardian newspaper, the information came after a technical seminar on post-Brexit registration held by EU officials last Friday, with the...
Home Secretary urges EU information on Brexit plans for British expats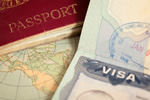 The British Home Secretary is pressing EU leaders to give details of members states' arrangements for UK expats desperate to stay in Europe post-Brexit. Sajid Javid told reporters it's unclear as yet what arrangements the EU member states are preparing to put into place to ensure the rights of UK citizens already resident in Europe....