Immigration News - Emigrate UK Page 7
This is the category page for all Immigration news here on emigrate.co.uk, where you can view all the Immigration emigration news.
May trashes hopes of EU expats arriving during Brexit transition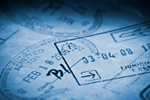 British Prime Minister Theresa May told reporters during her Chinese trip she's determined to deny rights to EU expats who arrive in the UK during the transition period. May's comments are certain to provoke a new row with Brussels as they follow the EU's offer of a 'status quo' transition period of just under two years. The...
Long stay expats and new arrivals urged to register with the Spanish padron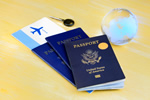 If you're still determined to emigrate to Spain before Brexit is finalised, you really do need to register with your local authority soon after you arrive. Local authorities in Costa del Sol towns popular with expat Brits are growing ever more concerned about the number of unregistered UK expats in their locality. Recently released...
Global economics study slams France as unattractive for expat professionals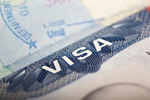 A study undertaken by global economics organisation OECD has criticised France for its lack of attraction for skilled expat workers. The study's main target is France's economic immigration system which, according to the OECD, desperately needs improvement and modernisation in order to supply the needs of its labour market. Although...
Cambodia cracks down on retirees and expat businesses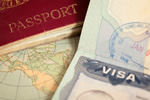 Once the easiest of all Southeast Asian countries as regards expat long-stay visas, Cambodia is now cracking down with new regulations aimed at retirees and those requiring business visas. Over the past few years, Cambodia has become a preferred long-stay destination for expat retirees and small-scale entrepreneurs for its straightforward...
George Town attracts international retirees to Malaysia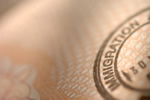 As a response to the increasing numbers of Western retirees deciding to emigrate for a better, often cheaper lifestyle, expat surveys are picking out destinations on the other side of the world. Decades ago, British citizens retiring overseas mostly headed for France, Spain or Italy, whilst elderly US citizens chose Mexico and other warm,...
Should expats learn a new language or not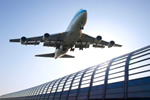 One aspect of emigrating to a new country isn't taken seriously enough by a high proportion of would-be expats – that of learning the local language. The major benefit of being able to communicate at least at a basic level with locals in your new country of residence isn't just about shopping for commodities and ordering food in...
Expats in Dubai should avoid pest-ridden areas when house hunting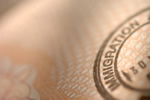 The stunningly modern desert city of Dubai is an expat favourite for its career opportunities, its stunning new high-rise apartments and its luxury lifestyle, but all may not be quite as it seems in certain areas. Moving to Dubai is a dream for many ambitious expat professionals lured by the luxury lifestyle and stunning architecture of...
Essential documents for expatriates planning to live in France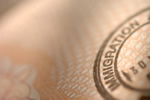 If you're thinking of emigrating to France, you should make certain you've got every essential document you might need. Getting away from it all in rural France is a long-held dream for many would-be expats, but the sad truth is that bureaucracy follows you wherever you intent to hang your hat. The French version is somewhat different...
Survey shows Beijing best in world for expat tech start ups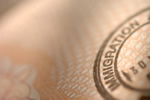 A study by Texas-based Expert Market has revealed Beijing's Zhongguancun hub as the best place on the planet for talented techies. China's answer to Silicon Valley pushed Berlin down to second place, whilst the San Francisco tech hub could only scrape third place in the listings. Early-stage funding and Bejing's affordable cost of...
EU expats in UK given hope as Britain concedes cut off date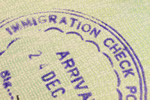 Sources close to the EU's Brexit negotiating team in Brussels are reporting the drastically dropping numbers of EU expats arriving in the UK have resulted in May's stance on fewer rights for EU expats being shelved. Although no official announcement has been made by the British negotiating team over the change in policy, David Davis...