Immigration News - Emigrate UK Page 9
This is the category page for all Immigration news here on emigrate.co.uk, where you can view all the Immigration emigration news.
Four African migrants killed trying to cross the Med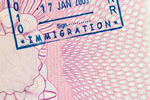 Four African migrants were killed when trying to cross the Mediterranean Sea to Italy on a raft, reports from Italy have revealed. Italy's ANSA news reported that the Italian navy recovered the bodies just south of the country's southernmost point, Lampedusa, on Tuesday, after a merchant vessel rescued 67 survivors the previous...
UK: 100 illegal attempts a day to enter country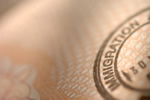 Migrants made an estimated 100 attempts per day to enter Britain illegally during the summer months, according to official figures. From April to July this year, 11,920 migrants were stopped by British and French authorities as they tried to enter the country illegally. The latest figures represent a huge jump from the 11,731 who tried to...
New Zealand: Annual migration at record high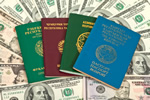 Annual migration in New Zealand has spiraled to a new high of just under 50,000, well above the number hit during the peak migration period 10 years ago. More New Zealanders are returning from Australia in search of work at home, while a higher number of international students are looking to stay in the country on a more long term basis....
EU president issues migration warning to UK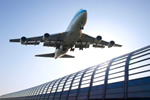 European Commission President Jean-Claude Juncker has told British Prime Minister David Cameron that it would be wrong to portray Eastern Europeans as criminals as most of them "earn their wages". The UK has recently introduced more stringent immigration laws, and Cameron has stated that Europeans on low pay in Britain should not have...
Malta prepared for arrival of more migrants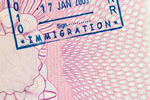 Malta must prepare itself for the arrival of a greater number of asylum seekers and migrants crossing the Mediterranean because Italy's Mare Nostrum operation has been brought to an end, said a UN human rights expert. Mare Nostrum was Italy's initiative to prevent migrants dying at sea, but the fact the country has discontinued it...
UNHCR: 3,419 migrants died in Mediterranean this year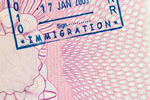 At least 3,419 migrants have been killed trying to cross the Mediterranean Sea since January, according to the United Nations High Commissioner for Refugees (UNHRC). The agency also revealed that people worldwide risked their lives through sea travel in record numbers this year, with at least 348,000 taking to waters, often in rickety...
Number of Portuguese nurses emigrating to UK soaring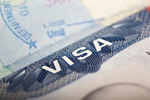 The number of nurses emigrating from Portugal to the UK increased by a huge 500 per cent between 2010 and 2013, according to researcher Claudia Pereira. In 2010, the UK's main nursing organisation received 250 nurses from Portugal, but that number shot up to 1,211 in 2013. Pereira explained that nursing is the only profession in which...
Emigration to Australia to become even tougher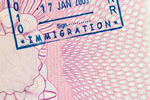 The Australian government has introduced more stringent immigration regulations and will now give temporary visas to refugees, meaning they will not be granted permanent residency. The Migration Act amendments were passed on Friday morning following a heated debate the night before. The new 'temporary protection visas (TPVs) protect...
Emigration to Israel of Italian Jews to double this year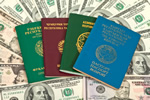 Roughly 300 Italian Jews are expected to move to Israel this year, according to Italo-Israeli demographer Sergio Della Pergola. The Jewish Agency has confirmed that the estimate, which marks a huge rise in the number of Italian Jews emigrating to Israel, was accurate. In 2013, 152 Italian Jews moved to Israel, according to the agency, with...
New Zealand First misses boat as Keys wins third straight term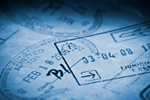 In spite of a tough campaign by the opposing anti-immigration party New Zealand First, the centre-right National Party led by John Key has easilyl secured a third successive term in office. The opposition campaign focused on limiting New Zealand's soaring immigration figures, claiming that local jobs were being lost to migrants and house...