Immigration News - Emigrate UK Page 9
This is the category page for all Immigration news here on emigrate.co.uk, where you can view all the Immigration emigration news.
76 migrants, including Rohingya, detained in Thailand after being found on Train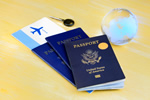 On Monday, Thai authorities said that 76 migrants from Myanmar, including six suspected Rohingya, have been found on one of Asia's biggest smuggling routes despite the vow from Bangkok to stamp out trafficking. Some 98 victims of trafficking who were suspected to be Rohingya were also discovered earlier in January. This group, which...
Swiss immigration restrictions set to curb EU migration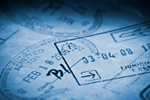 The Swiss government is to introduce a law that will restrict EU migration in a move that could see the country at loggerheads with the EU. A bill, published on Wednesday, would include a regulations stating that there will be quotas on foreign workers in the country for over four months as of February 2017, while Swiss residents will be...
Australia kicks out criminal Irishman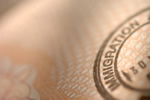 Authorities in Australia have deported a Northern Irishman after discovering he had an extensive criminal history. The man, 28, arrived in the country on January 2013 on a working holiday visa without disclosing his criminal background which, among other things, included possession of bomb-making equipment and drugs. Authorities only...
Australian Open final interrupted by Manus Island protesters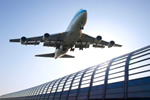 Protesters angry with Prime Minister Tony Abbott's controversial refugee detention centre on Manus Island made their feelings known on Sunday when they ran onto court during the Australian Open men's final and unfurled a banner demanding its closure. Serbian Novak Djokovic was leading Britain's Andy Murray 4-3 in the second set when...
24 Irish emigrants faced deportation from Australia after roof-fixing scam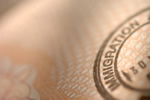 Twenty-four Irish emigrants are being held in detention in Australia and awaiting deportation after having their visas cancelled for running a roof-fixing scam. The arrests were made after police searched a caravan park in the Hazelmere area of Perth, Western Australia, and took seven "people of interest" into custody, according to the...
Immigrants heading to Panama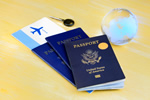 Hundreds of immigrants have been queueing at Panama's Migration Registry office, hoping to be granted permits to stay in the Central American country. The ministry deported 752 unsuccessful applicants last year, but that has failed to deter those desperate to be granted residency. The petitioners who filled the building in the west of...
Benefit-claiming Brits in EU countries outnumber immigrants on welfare in the UK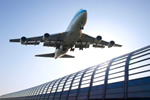 The number of British expats claiming benefits in European Union countries is larger than the number of immigrants from EU states on welfare in the UK, according to a new survey, which contradicts government figures. The research, conducted by the Guardian, showed that a total at least 30,000 Brits are claiming unemployment benefits in 23...
Thousands of Jews to quit France for Israel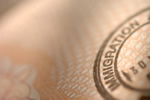 Some 15,000 French Jews are predicted to emigrate from France to Israel amid increasing concerns of anti-Semitism after the deadly kosher supermarket attack last week. The Jewish Agency chief Natan Sharansky forecast the record number after four Jews were killed in an attack on the kosher supermarket in the French capital. It is thought...
Emigrating to Sweden could become less attractive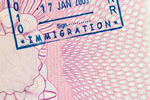 The Sweden Democrats party secretary has proposed that migrants should be offered money to leave the country and said that it was time for minority groups to do more to look after "true Swedes". Bjorn Soder said he would not be against migrants being offered a cash incentive to return to their homelands, noting that it would make the...
Thailand to cut cost of migrant permit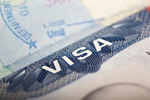 Thailand has ruled that the cost of its migrant permit fee will be slashed to just 500 baht, down from the current 2,000 baht, in a move that will benefit migrant workers from the poorer surrounding countries. The fee was linked to the Thai Interior Ministry's earlier ruling that migrant workers from Cambodia, Laos and Myanmar –...