Immigration News - Emigrate UK Page 9
This is the category page for all Immigration news here on emigrate.co.uk, where you can view all the Immigration emigration news.
Malta prepared for arrival of more migrants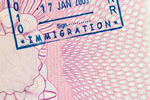 Malta must prepare itself for the arrival of a greater number of asylum seekers and migrants crossing the Mediterranean because Italy's Mare Nostrum operation has been brought to an end, said a UN human rights expert. Mare Nostrum was Italy's initiative to prevent migrants dying at sea, but the fact the country has discontinued it...
UNHCR: 3,419 migrants died in Mediterranean this year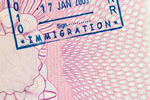 At least 3,419 migrants have been killed trying to cross the Mediterranean Sea since January, according to the United Nations High Commissioner for Refugees (UNHRC). The agency also revealed that people worldwide risked their lives through sea travel in record numbers this year, with at least 348,000 taking to waters, often in rickety...
Number of Portuguese nurses emigrating to UK soaring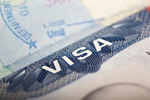 The number of nurses emigrating from Portugal to the UK increased by a huge 500 per cent between 2010 and 2013, according to researcher Claudia Pereira. In 2010, the UK's main nursing organisation received 250 nurses from Portugal, but that number shot up to 1,211 in 2013. Pereira explained that nursing is the only profession in which...
Emigration to Australia to become even tougher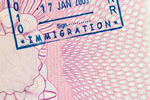 The Australian government has introduced more stringent immigration regulations and will now give temporary visas to refugees, meaning they will not be granted permanent residency. The Migration Act amendments were passed on Friday morning following a heated debate the night before. The new 'temporary protection visas (TPVs) protect...
Emigration to Israel of Italian Jews to double this year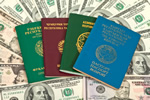 Roughly 300 Italian Jews are expected to move to Israel this year, according to Italo-Israeli demographer Sergio Della Pergola. The Jewish Agency has confirmed that the estimate, which marks a huge rise in the number of Italian Jews emigrating to Israel, was accurate. In 2013, 152 Italian Jews moved to Israel, according to the agency, with...
New Zealand First misses boat as Keys wins third straight term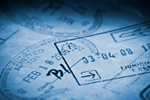 In spite of a tough campaign by the opposing anti-immigration party New Zealand First, the centre-right National Party led by John Key has easilyl secured a third successive term in office. The opposition campaign focused on limiting New Zealand's soaring immigration figures, claiming that local jobs were being lost to migrants and house...
Canada warns potential immigrants to beware of scams by agents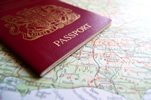 Canada's immigration authority is warning would-be migrants about an ever-increasing number of scammers posing as immigration agents. Internet sites, emails, TV advertisements, radio, magazines and newspapers are all used by rogue immigration agents looking to part unsuspecting immigrants from their cash. Fraudulent agents' numbers...
Reality of Irish Diaspora strikes home as 18 teachers leave small town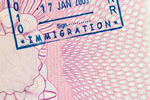 Ireland's 21st century diaspora continues to hit international headlines, but its reality is affecting everyday life in the country's small towns as crucial expertise is lost to overseas destinations. Ghaoth Dobhair's schools serve pupils from outlying villages as well as those living in town, and have lost 18 teachers over the last...
Pakistani woman facing Sharia death sentence after deportation from Canada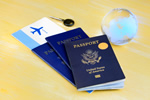 A Pakistani woman who fled to Canada in 2007 as a refugee after receiving death threats has been deported by Canada's immigration authority in spite of an ongoing UN Human Rights appeal. Jamila Bibi, 60, accused of adultery and arrested in Pakistan in 2007, fled to Canada after she was granted bail, and had been living in Saskatoon...
Canada express entry skilled work visa fails to impress migrants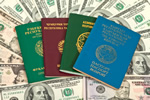 A recent study has revealed that Ottawa's new migrant arrivals are less than impressed with the Express Entry System due to launch in January 2015. The new programme has already seen the recruitment of skilled immigrants across 50 job sectors in spite of the high number of recently-arrived qualified immigrants who are unable to find...