Immigration News - Emigrate UK Page 8
This is the category page for all Immigration news here on emigrate.co.uk, where you can view all the Immigration emigration news.
Why expats in Germany don?t learn German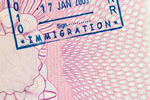 Debates are taking place across Germany as to why a high number of expatriate workers are not interested in learning the local lingo. A recent statement in the German parliament by Christian Democrat lawmaker Jens Spahn condemned Berlin residents who communicate in English as elitist provincial hipsters. The comment sparked a countrywide...
New Zealand welcomes back its expats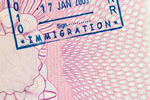 Kiwi expats are now returning to the country of their birth in droves, followed by Australians deserting the waning Oz economy. Decades ago, as expats from the UK and other Western countries were arriving in large numbers, New Zealand nationals were upping sticks and leaving to find their fortunes in Australia. Over the last several...
Expats confused over new Cambodian visa system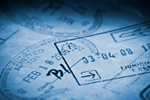 A recent announcement by Cambodia's immigration authorities has left expat residents and those planning to move to the laid-back country confused as its turns the formerly straightforward system on its end. The plan seems to be to separate the three categories of retirees, students and working expats in order to ensure those who work...
Up and coming Vietnam welcomes skilled expat professionals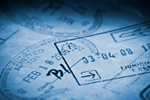 If you're searching for a challenging, totally different environment for your next relocation, Vietnam is fast becoming a favourite with adventurous expat professionals. Considering Vietnam's history over the last half of the 20th century, the country's present-day economic growth is something of a modern miracle. Taking part in...
Cambodia clamps down on longstay expat business visa extensions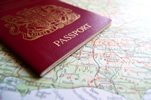 Cambodia's laid-back attitude to long-stay visa extensions is about to change completely, with new regulations likely to rule the country out for retirees and others wishing to volunteer or earn cash online. Over the last several years, many expats living under Thailand's ever-tightening immigration rules and regulations have moved to...
Trump visa crackdown detains Oz expats at USA borders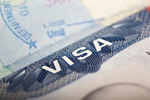 Australian expats and tourists are now being pulled up at US borders, with the USA's projected new visa system expected to ban some from entry. Since Trump was inaugurated as US president, Australian travellers are becoming victims of increased surveillance at US airports and border crossings and those applying for visas are now...
Wealthy expat investors go for golden visas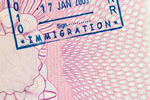 The recent introduction of the so-called 'Golden Visas' is drawing huge numbers of wealthy expats to Eurozone destinations. \r\n\r\nControversial from the outset but now considered highly successful, Golden Visas allow wealthy foreigners to purchase the right to live permanently in a number of European Union countries. They include...
60 migrants missing off Libya coastline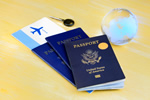 Roughly 60 migrants are reportedly missing off Libya, according to the International Organisation for Migration (IOM). The IOM made their estimate after interviewing survivors who were rescued from their vessel after it got into trouble in the waters off the North African country. The Fenice, an Italian rescue ship. Picked up more than...
Nine illegal migrants seen exiting truck at Essex shopping centre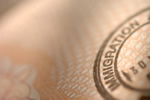 Nine illegal immigrants from Iraq and Iran were spotted getting out the back of a lorry at Lakeside Shopping Centre. Essex Police filmed a seven-minute video of the group being assisted as they got out the back of the two-deck truck in one of the mall's carparks on 24 July. Some of the migrants were seen trying to jump out the lorry...
Mexican emigration to US drops dramatically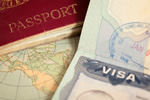 The number of Mexicans emigrating to the US has fallen sharply in recent years, according to recent research. Demographers from the University of New Hampshire and the University of Texas San Antonio say there was a peak in immigrants arriving from Mexico in 2003, and that it has dropped by more than 50 per cent since. Some 819,000...