Immigration News - Emigrate UK Page 8
This is the category page for all Immigration news here on emigrate.co.uk, where you can view all the Immigration emigration news.
60 migrants missing off Libya coastline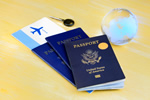 Roughly 60 migrants are reportedly missing off Libya, according to the International Organisation for Migration (IOM). The IOM made their estimate after interviewing survivors who were rescued from their vessel after it got into trouble in the waters off the North African country. The Fenice, an Italian rescue ship. Picked up more than...
Nine illegal migrants seen exiting truck at Essex shopping centre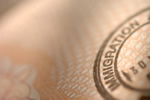 Nine illegal immigrants from Iraq and Iran were spotted getting out the back of a lorry at Lakeside Shopping Centre. Essex Police filmed a seven-minute video of the group being assisted as they got out the back of the two-deck truck in one of the mall's carparks on 24 July. Some of the migrants were seen trying to jump out the lorry...
Mexican emigration to US drops dramatically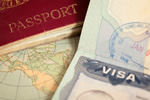 The number of Mexicans emigrating to the US has fallen sharply in recent years, according to recent research. Demographers from the University of New Hampshire and the University of Texas San Antonio say there was a peak in immigrants arriving from Mexico in 2003, and that it has dropped by more than 50 per cent since. Some 819,000...
80% of overseas pension transfer requests fraudulent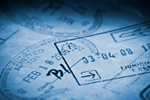 Around 80 per cent of overseas pension transfer requests are fraudulent, according to new research from Aegon. The company has prevented roughly 80 per cent of transfers to Qualifying Recognised Overseas Pension Schemes (QOPS) this year to date, after customers had unknowingly authorised them without realising they were fraudulent. QOPS...
EU migrants in UK outstrip number from Caribbean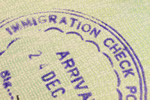 There are now more migrants hailing from the EU in the UK than there are from the Caribbean, according to the latest figures. Some of the traditional communities from other countries residing in Britain have been overtaken by the large number of migrants from the continents, revealed the Office of National Statistics (ONS). One of the...
Austria and Hungary at loggerheads over migrants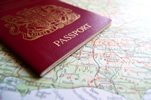 Austria has threatened to reinstate border controls with Hungary after Budapest refused to accept asylum seekers from other EU states. The neighbours' diplomatic row has further intensified what was already a fragile relationship over how to handle the ongoing flow of migrants into the EU and how they should be shared out. A number of...
Mediterranean migrant crisis: EU to launch new quarantine system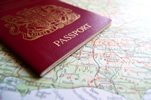 The EU is to establish a new way to quarantine migrants in Greece and Italy to enable speedier registration, fingerprinting and expulsion, as well as detention of up to 18 months should individuals be considered illegal migrants who have made their way over the Mediterranean from Libya. Leaders met at a summit on the Mediterranean refugee...
Europe spends billions deporting migrants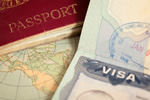 European nations have spent around 11.3 billion euros deporting illegal migrants in the past 15 years and a further 1.6 billion euros protecting their borders, according to a study by journalists. The research was published at a time when the European Union is getting ready to up its efforts against illegal migration, while also urging...
Lorry migrants in UK passed onto immigration officials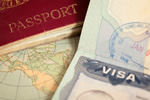 Twenty-six suspected illegal immigrants discovered in a lorry container in the UK have been handed over to immigration officials by police. Officers waved the vehicle down on the A1 in Cambridgeshire between Stamford and Whiting on Monday, and discovered 26 men and boys cramped into the container when carrying out a search. The people...
More South Africans looking to emigrate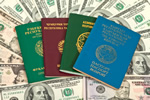 There has been a rise in the number of South Africans applying for citizenship or residence overseas, according to emigration specialists. A recent report revealed that South African citizens are currently allowed to enter 97 countries around the world without having to apply for a visa beforehand. Some of these nations allow the more...