Expats in Thailand rethinking relocation due to the high baht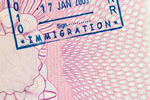 For would-be expats looking for a lower cost of living and a more enjoyable lifestyle, giving Thailand a miss at this time may be the best idea.
For decades, Thailand's capital Bangkok and its northern capital of Chiang Mai ticked both the cost of living and lifestyle boxes, but the high baht and ever-increasing costs are blunting their reputations as expat destinations. Both cities are now in the top 30 priciest Asian destinations, and the once affordable former northern capital of Chiang Mai is now just one place below Bangkok. Both cities' global rankings stood at 60 and 142 respectively, but the sad fact is that both destinations are no longer as affordable as in the past.
For both, the major reason for the ever-increasing cost of living is down to the high baht, a result of rapidly increasing foreign investment, an expanding economy and a lack of action by the Bank of Thailand in spite of warnings by world economists. Both locations as well as the overall economy are now suffering badly from the strength of the currency as well as the effects of the pandemic, even although Thailand's response to the virus has been surprisingly successful.
Tourism has been a mainstay of the Thai economy for a decade and longer, with the government waiting with bated breath to see the next quarterly financial reports since all access from the outside world was denied. Both cities have a sizeable expat community, many of whom are retirees initially drawn to the country by its hot weather and inexpensive cost of living. For those who first arrived fifteen years ago or more, the rise in the baht has caused many to reconsider their location as they're now getting half the amount of baht for the same home country pension transfers.
With inflation settling in, over-priced compulsory private health insurance now a requirement and pension payments fixed, finding an alternative Southeast Asian home from home is becoming a necessity rather than an option for many. The months of lockdown may well have saved the country from a coronavirus tragedy of huge proportions, but it hasn't helped expat retirees coping with the soaring cost of living.