Considering Costa Rica as a secure answer to expatriation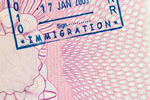 Expats are turning to Costa Rica for a successful transition to retirement or a new job.
Known as Latin America's answer to Switzerland, Costa Rica is now catching on as a stable, democratic alternative to other popular European hubs. Its tax system favours expatriates, it's committed to the preservation of its natural beauty and it invests heavily in social development. Interestingly for those fearing global warming even more than the coronavirus, it's one of the world's 'greenest' regions.
Many expats who've chosen to live out their lives in this ethical country first visited as tourists, fell in love with the region and decided to make a permanent move. The lack of extreme weather events, friendly locals and a good reputation for safety and security are all attractive to incomers, especially if they have young families. The only exception as regards safety is San Jose's parks at night, best avoided as they're regarded as possibly dangerous.
The country's standard of living is high, with government spending focused on nature preservation and social development – easier as there's no military to support. Foreign residents whose funds come from overseas don't pay tax, and the two coastlines are both spectacular and totally different from each other. The emerald green Caribbean seas are fringed by palm forests and the Pacific coastline is oceanic and rugged, with both bringing good news for those loving to sunbathe and swim. Clean water and good electrics come as standard, as are good internet connections and modern infrastructure.
Healthcare is of a high standard and also affordable when compared with its first-world equivalents. English is widely spoken and understood, even although learning Spanish is recommended. Bureaucracy can be a hassle, but where in the world isn't it? All told, Costa Rica's cost of living is reasonable when based on the average pension payments for a couple and, for families, good education is free from one of Central/South America's best systems. All told, the country deserves its increasing popularity with European as well as USA expatriates.