Skills shortage in Singapore being filled by Western expat professionals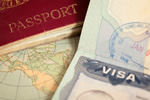 Singaporean companies are solving their skill shortages by hiring qualified, experienced expat professionals.
Reports on hirings in Singapore have revealed as many as one in three Singaporean companies are solving their skills shortages by taking on qualified, experienced expats from overseas, with the majority also receptive to either sponsoring or hiring foreign professionals. The report rated the city-state as the second-most welcoming Asian country for overseas workers, with Japan claiming first place.
For those who know the region, the result isn't surprising due to the government's failing attempts to upskill and reskill its local, ageing workforce. According to local employers, the shortage of fully-skilled and experienced local talent is continuing to harm their productivity and will affect their expansion plans if not solved. The city state's small size is the major reason for its limited pool of talent, making hiring from the expat labour pool the only way forward for businesses wishing to expand and take on a global perspective.
Recently introduced new regulations aren't exactly helping businesses unable to wait until up-skilling of the local workforce takes effect, but local employers' optimism is ramping up due to the popularity of Singapore as an expat professional destination. It's not yet certain how the threat posed by COVID-19 will affect business confidence in the long run, but the city-state's reaction to the first several weeks of infections was to ramp up its laboratory test kit result capacity as well as developing its own tests.
This immediate reaction was typical of the Singaporean style as regards emergency situations, and gives would-be expats a clue as to the plus-points of working in a forward-thinking environment, with the city's reaction/action mentality forming a positive attraction for expatriate professionals looking to expand their careers in Asia.