Asia now more expensive than Europe for expat professionals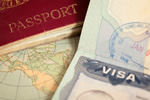 As pundits predict a world financial meltdown due to the coronavirus, are the planet's most expensive cities telling a different story?
As regards unbelievably high costs of living, Asia now takes the crown away from Europe, with Hong Kong, Osaka and Singapore sharing the number one spot in a recent survey. One thing's for certain, expat professional salaries are as much to blame for the high prices unaffordable by the vast majority of citizens as is inflation and the greed of companies promoting a luxury lifestyle.
It's an interesting fact that a recent survey conducted by Mercer's Economist Intelligence Unit revealed European high-life hotspots are falling out of favour and are now cheaper than they were in 2019. Zurich and Paris are sliding down the rankings, and 31 formerly high-priced European expat hubs are becoming slightly more affordable than in last year's study as a result. As regards the USA, Los Angeles and New York rose higher in the rankings due to stronger domestic demand and the resulting inflation, whilst major European cities saw their costs of living decline.
The rise of Asian costs of living in the continent's premier financial hubs such as Singapore and Hong Kong contrasts strongly with the fall in the region's cheapest destinations such as Chennai and Bangalore. Just making it into the top ten was Tel Aviv, but the wealthy playgrounds of Dubai and the oil-rich Saudi Arabian cities failed to penetrate the top ten in the survey. In complete contrast, Syria's capital Damascus is now officially the cheapest city on the planet, whilst Tokyo came in at number three.
The survey itself is designed to help international companies decide on expat salaries and extras, simply by tracking the costs of living in the most popular destinations. The 2020 rankings support the trend towards higher costs in both Asian and African destinations, leaving Europe and the majority of the USA in the also-ran category. However, the result of next year's survey are set to be either a revelation or a disaster, as the worldwide panic reaction to the coronavirus pandemic has seen the destruction of the norms of expat life to the extent that many are deciding to permanently return to their home countries.