Expats considering Cambodia should head for Kampot or Kep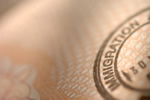 If you're considering Cambodia as your new expat hideaway, there are still places the Chinese haven't yet discovered.
For expats looking to find an inexpensive, fascinating hideaway with little in the way of visa hassles, Cambodia is worth your research time, although there's one issue which needs careful contemplation. The country itself is mostly rural and beautiful, the Cambodians themselves are friendly and helpful and finding a budget rental shouldn't be difficult. However, there's one recent development which needs careful examination – China's long-term plans for its neighbour.
Although the Cambodian people themselves are coming to the conclusion that inviting the Chinese hordes to move in and take over isn't the best idea, the country's leader and PM Hun Sen has different ambitions. He's allowed the Chinese free range in the traditional Royal vacation destination of Sihanoukville, formerly a favourite with backpackers, digital nomads and active expat retirees. It's now a home from home for Chinese on- and offline casinos, and the formerly popular location's once pristine beaches are now set adjacent to a fast-developing deep sea port and naval base.
Siem Reap, the doorway to the glories of Angkor Wat, still has an interesting expat community, but is also in China's sights for development, as is the little-known tropical island of Koh Rong , nestling in the Gulf of Thailand not too far from the Vietnamese coastline. The island is to be the base for a huge beachside resort, capable of housing some 6,000 tourists and with its own private airport. However, questions are now being asked about its long-term usage, and its population of just 1400 are now concerned about their futures.
If you're still willing to give Cambodia a try, Kampot is the place, set on the coastline at the mouth of a river and surrounded by mostly unspoiled jungles and a fabulous national park complete with elephants, tigers and foxes. It's famous for its seafood, especially its crabs, and expats fleeing from Sihanoukville have found it an enjoyable alternative. The smaller town of Kep lies on the coast further south and is the source of the world's tastiest pepper as well as hosting a beautiful white sand beach.