Saudi status as an expat professional hub draws to a close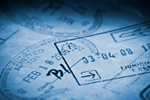 Is Saudi Arabia finished as a favourite destination for expatriate workers?
Those who predicted expat life as it's known and loved would be snuffed out by the pandemic were ridiculed at first, but developments over the past several months are suggesting the doom-sayers may well be right. International media outlets are now reporting a massive exodus of both skilled and unskilled workers from countries formerly regarded as stable both politically and economically. Even the oil-rich Gulf States are losing talent at an unprecedented rate, with Saudi Arabia's total numbers declining by 300,000 to date.
Studies in the kingdom are now revealing even worse news, with some 1.2 million expatriates expected to move on or back to their home countries, with the total comprised of all levels of expat expertise. The exodus to date has left a number of sectors struggling to cope, including non-oil manufacturing, education, health, hospitality, leisure, admin, wholesale and retail. Saudi nationals are protected to some degree by the kingdom's Saned scheme, a plan which covers 60 per cent of Saudi workers' salaries for three months provided their jobs are in the private sector.
However, for expatriates there's no such relief, whether they're unskilled workers or experienced professionals. The forced departure of so many non-Saudi workers will, no doubt, please those who support Saudization at any price, but it will change the face of the country beyond imagining as well as hitting the economy as it struggles to recover from the virus and the recent crash in oil prices.