Expats in Singapore fearing for their jobs as redundancies soar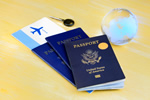 Expats in Singapore are now fearing for their jobs as well as their futures in the city state.
With city state economists now predicting at least 200,000 redundancies by the end of 2020 as a result of the pandemic, expat professionals are now fearing for their careers and futures in the city they know as home. Singaporean employers are now looking to drastically cut their costs as a recession looms, with pay cuts for expats high on their must-do lists. Many career-oriented expatriates are now struggling to make ends meet, and more have now had their contracts cancelled.
One couple are doing their best to stay solvent after the husband's pay was cut by 20 per cent and their landlord refused to grant a temporary rental cut. The wife does her best to economise by shopping in wet markets, buying regional ingredients and attempting to balance the books whilst looking after their 17 month-old baby boy. She's fully aware their savings won't last for ever, and is scared about feeding the family after the money runs out.
Another expat wife is busy packing up the couple's belongings prior to leaving Singapore and returning to the USA. Her husband, formerly the manager of his employer's China operations, is being repatriated by the company with his wife and two sons having no option but to leave as well. According to their parents, the boys will need to be home-schooled in the home country, but their family dog is being left behind until direct flights resume.
All across Singapore, the same scenario is being enacted, with expats facing job-related insecurity in spite of being in a city renowned for its huge expat salaries. The government is warning many more redundancies will be necessary, with the pandemic estimated to be causing an economic decline of around seven per cent as well as job losses of around 200,000. Expats are to bear the brunt of the job cuts, and the government is only giving financial support to permanent residents and Singaporean citizens.
According to an expat still working in one of the city's premier real estate agencies, two or three expat families are leaving every day rather than attempting to survive redundancies. Others are opting for short-lease properties as they're unsure whether they'll be the next in line to lose their jobs. Corporate moves are now on hold after hiring freezes and international travel restrictions took hold, and removal companies are being called to transport expats' belongings to storage as they're trapped outside the city-state due to strict travel restrictions.