Finance News - Emigrate UK Page 3
This is the category page for all Finance news here on emigrate.co.uk, where you can view all the Finance emigration news.
Brit expats renting out UK homes can now claim business rate relief and grants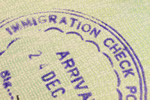 British expats living overseas and renting out their UK properties as holiday lets can now claim bounce-back loans as well as business rate relief. The loosening of regulations on hospitality businesses falls under Britain's recently announced coronavirus financial rescue package aimed at protecting landlords and SMEs serving the...
Brits getting out of London are heading for New Zealand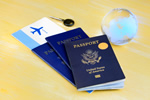 If you're desperate to get out of London in the general direction of New Zealand, now's the time to bag a post-lockdown property in these stunning islands. As New Zealand reduces its stringent covid-19 restrictions on viewing property, real estate agents are already listing two viewings per day for a wide choice of available property....
Brit expats worried over higher food and insurance costs due to covid-19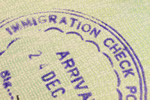 With the economic effect of the coronavirus pandemic looming, would-be expats calculating their monthly needs should watch out for sudden price hikes. No-one's certain how badly the pandemic will affect investments, savings, pensions, exchange rates and world economic health, but for would-be expat retirees calculating their financial...
Expats heading for Oz take advantage of slashed rents and rent-free periods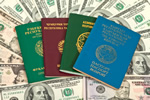 If you're considering giving Australia a try as your expatriation haven, now's the time. Many would-be expats see Australia as the perfect destination for a new job, a start-up business or a comfortable retirement, even although the country as a whole and its cities in particular are known to be very expensive as regards day-to-day...
Expats in the Gulf States urged to sympathise with rich list losses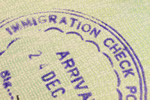 Whilst you're confined to your high-rise expat apartment in Dubai wondering how to celebrate Easter, remember to spare a caring thought for the 13 UAE billionaires whose holdings have dropped like the proverbial stone due to the virus's effect on the economy and property values as well as the NMC Healthcare financial scandal. The...
Is living like a local the new expat strategy?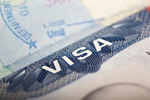 Living like a local after relocating overseas is the best way to get the most out of becoming an expat. Whether you're looking forward to an early retirement, travelling for the sheer joy of it or wanting to experience a new lifestyle, living like a local is the way to go. For those not wanting to live out of a suitcase whilst sampling...
Jobless expats in Kuwait urged to hang on as landlords get ugly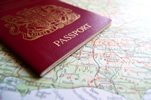 Expats in Kuwaiti rental accommodation are getting scared of eviction by their greedy landlords. One of the major concerns for expats who've lost their jobs in Kuwait as a result of the coronavirus pandemic is losing their tenancies after being unable to pay the rent. Following a good number of sympathetic real estate campaigns urging...
British expats relying on seasonal work in Spain are fearing the worst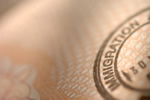 British expats in Spain who rely on seasonal work as an extra income now face being left high and dry. Working through Spain's tourist season either on daily rates or short term contracts has been a favourite with British expats short of ready cash or on the UK government's less than generous retirement pensions. Clubs, bars and...
Saudi king to pay expats' covid-19 hospital costs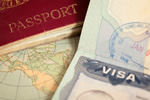 Expats living and working in Saudi Arabia who've caught the coronavirus will have all costs involved paid by the kingdom's monarch. The popular expat professional destination is fighting hard to control the pandemic's outbreak within its borders, with its Health Minister urging all those who believe they may be infected to get...
Recently retired expats to be financially hard hit by market chaos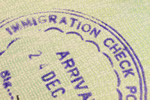 According to financial professionals, recently-retired expats will be hit hard by the ongoing COVID-19 worldwide crisis and its effect on world markets. With the dread word 'recession' being bandied about on news pages and elsewhere online, it's obvious that newly-retired expats in favourite destinations worldwide are having to...