Finance News - Emigrate UK Page 7
This is the category page for all Finance news here on emigrate.co.uk, where you can view all the Finance emigration news.
Ponzi schemes steal millions from expats in the Gulf States region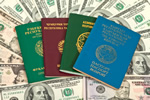 Muslim investors all across the Gulf States poured their cash into Ponzi schemes set up by Heera Group and lost the lot. Many thousands of expat workers and citizens in the UAE and other Gulf States were enticed into investing in financial instruments promising 'guaranteed' 36 per cent returns. The so-called investment plans were...
Costa Rica isn?t just for US expatriates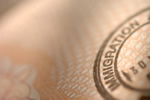 For Britons thinking of emigrating to avoid the effects of Brexit, Europe may well not be on the cards after the end of March. British retirees forced out of their European havens as well as those still in the UK who're fearing cost of living rises due to Brexit may well be advised to look for the good life across the Atlantic Ocean...
Expat New Year resolutions should include a savings plan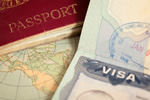 If you're celebrating a new job in a new country this New Year or you're determined to save rather than spend, spend, spend, you'll need to cultivate financial discipline! Along with losing weight, getting fit and stopping smoking, getting to grips with your finances is one of the hardest New Year resolutions to keep, especially if...
New French long distance bus services should appeal to expats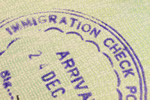 Is this the answer to disrupted domestic flights post-Brexit? For expats already living in France and hoping to stay there post-Brexit, the threat of domestic and pan-European flight disruption to British airlines may well be causing concern, especially if there's a French business to run which requires frequent travel around he country....
For expat retirees and digital nomads, Turkey has it all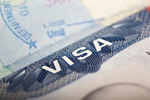 Turkey may not be number one on your preferred location list, but it has a great deal to recommend it for both expat entrepreneurs and retirees. Crowded out of most reports on Mediterranean expat destinations, Turkey is nevertheless a land as rich in history, culture and tradition as its rivals. Infrastructure and living standards now...
UAE property prices fell to more affordable levels in 2018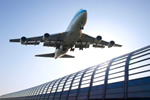 Expat property purchasers in the UAE had a good 2018 as residential property values dropped to more affordable levels. Real estate in the UAE over the past year was predominately priced in favour of careful buyers, due mostly to the exceptional numbers of new developments on the market. Almost 20,000 units were released, with new projects...
Brit pensioners in the EU still under free healthcare threat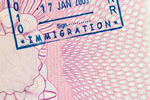 Continuing free EU-based healthcare for British expat state pensioners after a no-deal Brexit is now down to bilateral agreements. After two and half years of endless negotiations, empty assurances and reassurances and a great deal of hot air, UK state pensioners living in popular EU member state retirement destinations are still scared...
Expat retirees in Thailand may be forced into compulsory private health insurance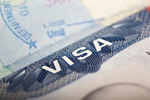 Expats on retirement visas in Thailand may be forced to either leave or purchase expensive private health insurance. Confusion and dismay is now reigning over a rumour that Western expats retiring in Thailand or married to Thai wives may soon be forced to buy overpriced private health insurance or lose their rights to stay. With the...
No deal Brexit will wreck UK expat healthcare entitlements in EU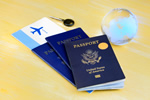 Millions of Brit expats living in European Union member states will lose their entitlement to free healthcare if a no-deal Brexit is the final outcome. Losing their entitlement to free healthcare should the UK crash out of the EU without a deal has been the worst fear of millions of British expatriates living across Europe ever since the...
Algarve property market unsure about Brexit effect on expat buyers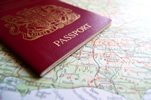 Real estate businesses in Portugal's popular Algarve region are divided as to the Brexit effect on sales. Portugal's Algarve region has always been a popular destination for British retirees, both for its warm weather and its long-established expatriate community. Nowadays, the Brexit threat seems to be both putting off many who'd...