Finance News - Emigrate UK Page 7
This is the category page for all Finance news here on emigrate.co.uk, where you can view all the Finance emigration news.
Hong Kong protests still threatening expat financiers' lives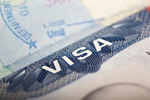 As the Hong Kong protests become ever more violent, Shanghai and Singapore are threatening the island's prime position as Asia's major financial hub. Protests are nothing new for Hong Kong's expat residents, but the continuing street riots have now lasted for over five months and aren't going away any time soon. For some years,...
Brit expats in Europe could lose almost £50K through state pension freeze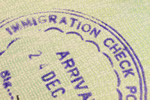 British expats who choose a 'frozen pension' destination could lose as much as £50,000 in pension income over the years. Although the chance of a no-deal Brexit has diminished somewhat, it hasn't been completely taken off the political table. This worst scenario could still materialise due to the present instability of British...
Is Russia worth considering for your next career move?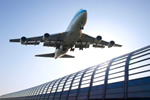 Is Russia a good choice for adventurous expatriate professionals? Russia's reputation as a destination for career-hungry expats isn't exactly appealing, but is living and working in this controversial country still worth a try? The worst condemnation of this vast country is that no self-respecting expatriate professional would dream...
Would-be UK expat retirees urged to choose non-frozen pension destinations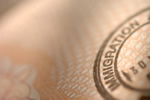 If you're looking to retire overseas, but restricted in choice by the UK's frozen pension rules, there's hope in a new government initiative. The British government's 'frozen pension' rules have been an ongoing scandal for decades, preventing those who's chosen to retire in a country without a special agreement from receiving...
Is the present day extended life span worth saving for?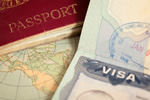 Planning the financial aspects of retirement should include a five-year life span increase. A popular way of estimating one's life span is to compare it with the ages of deceased grandparents, even although average life spans for those over 50 years of age have since increased by 11 years. Nowadays, the average life expectancy is 87...
Expats warned about scams and fraud when buying online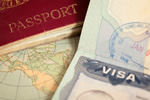 Expats are being warned over the risks of online purchases. British citizens moving overseas for reasons of work or retirement mostly use at least one offshore bank account with online access, especially since British high street banks began closing the accounts of long-standing customers after they relocated to another country. As a...
Sterling crash sees massive discounts for expat purchases of upscale London properties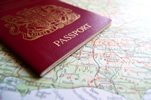 For international private investors as well as British expats biding their time until retirement, British property is now at bargain prices. UK expat professionals on contract overseas and looking at a safe return for their spare funds need look no further than back in the home country. Even in normal times, carefully chosen property...
Taking early retirement as an expat brings inner peace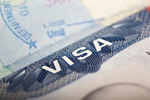 If you're saving every last cent against an early retirement as a mobile expat in exotic destinations, careful planning is essential. It's almost every expats' dream to travel the world without having to worry about the salary, the office, the boss and all the other aspects of growing a career. In order to realise this dream,...
Paying UK tax on your buy-to-let investment whilst living overseas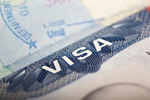 If part of your expatriation plan was to purchase a buy-to-let British property and use the rental income to supplement your pension, you need to factor in the UK taxman's share of your good fortune. It's beginning to seem that, wherever in the world British expats settle, there's no escaping from the claws of the HMRC For expats...
Accidental Americans chased by FATCA may lose British bank accounts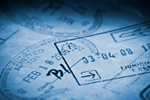 Unaware accidental Americans are still risking closure of their UK bank accounts due to FATCA. Many thousands of British citizens who were born in the USA but left when they were still young children are now at risk of losing their UK bank accounts due to the US Foreign Account Tax Compliant Act – FATCA. Most of those affected are...