Finance News - Emigrate UK Page 7
This is the category page for all Finance news here on emigrate.co.uk, where you can view all the Finance emigration news.
NI benefits payable to Brit expats overseas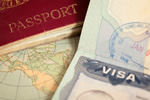 British expats living overseas can now check their benefits and entitlements at a new UK government website. The British government's benefits checklist now covers the 12 main benefits able to be claimed by Britons living and working overseas, although each depends on which world location is now home to expat claimants. It's due to be...
Overheating Amsterdam property market benefits Rotterdam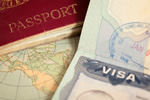 Expats shunning the crowded and over-priced Netherlands' capital city are heading down south to buy Rotterdam property. Regarded as a comparatively sleepy alternative to the Netherlands' buzzing capital, Rotterdam is now advertising its many advantages including reasonably-priced property and a less chaotic lifestyle. Private...
Where to go for the highest possible expat paycheck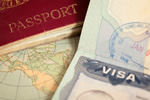 If it's all about the money, you'll need to know the best destinations for the highest salaries. According to the latest survey, simply moving overseas adds at least $21,000 a year to expat professionals' take-home pay, with the best-paid of all found in Switzerland, Hong Kong and the USA. The recently released HSBC Expat Explorer...
Expat startups in UAE suffering from ban on VoIP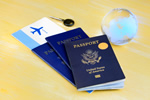 As if launching a startup in the UAE isn't tough enough, entrepreneurs are having to cope without access to essential VoIP products such as WhatsApp, Facetime and Skype. The de facto ban imposed by the UAE on these popular add-ons increases startup costs, deters investors, reduces productivity and damages the competitiveness of...
What to expect from your company on reassignment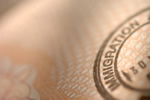 What should you expect from your company when reassignment overseas is on the cards? Generally speaking, reassignment to one of your present employer's overseas offices should be the easy way to avoid most of the hassles of becoming an expat. You'll already have an idea of the salary involved with the posting, the level of support...
Choosing your expat dream destination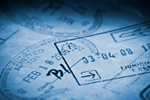 If you're desperate to get away from the grim, gloomy British scene, what's the best way to decide on your dream destination? In general, would-be refugees from battered Britain have two options - to move to a place you've come to know and love during several holidays and which is the affordable option, or start the adventure of a...
Dutch tech firms set to lose out due to new expat tax rule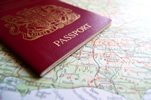 As the expatriate battle against the 30 per cent tax break changes hots up, Dutch tech companies are worried about losing their best people. The Netherlands is now a hotbed for tech innovation, with the original tax break scheme mooted as one reason why so many highly-skilled expatriates chose the country as their permanent home and...
Telling it like it is on post-Brexit annuity payments and SIPPs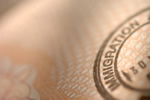 For British expat retirees in EU member states, the position as regards annuity payments and SIPPs post-Brexit has been as clear as mud. For Britons already retired in EU member states as well as those approaching retirement and planning to head overseas, the ongoing confusion about pension payments has caused stress and fear. Advisors...
Planning for your expatriate retirement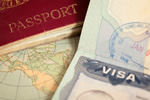 UK workers who've dreamed of an affordable retirement in the sun shouldn't need to give up because of Brexit. Admittedly, the advent of some kind of Brexit in six months from now will change the plans of many Britons in many ways, but with careful research and planning it's still possible to live the dream in an overseas location....
Online forex services gaining popularity with expats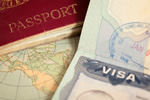 Banks are being given a run for their money by new online forex services. Traditional currency exchange dealers including money transfer agents and banks are losing customers to a new-style foreign exchange system which matches clients who wish to sell to those wishing to buy. The increasing popularity of these websites with travelling...