Finance News - Emigrate UK Page 7
This is the category page for all Finance news here on emigrate.co.uk, where you can view all the Finance emigration news.
Expat retirees now basing lifestyle choices on affordable healthcare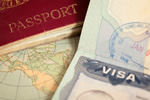 Choosing an expat destination for its quality affordable healthcare may sound too practical to be true, but more and more would-be expats are researching online for the least expensive and best quality healthcare available before making the decision of a lifetime. This choice is essential for aspiring expats living in the USA, as the cost...
Dubai international schools reducing fees as expat applications decline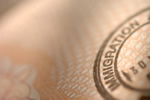 A major downside of expat family life in the UAE is the enormous expense of international private school education, but are providers now seeing the light? From annual swingeing increases to already extortionate fees, long waiting lists and even longer lists of extras to all the other expenses associated with private education in the UAE,...
UK Golden Visa toughened and two expat startup visas introduced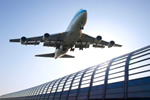 UK Golden Visas are now being toughened up in order to stop 'dirty money' purchases. For ultra-wealthy expatriates needing the convenience of a second passport, visa-free access to a number of countries and permanent residency, Golden Visas have been the easy way out, but the net is now tightening. Recent reports of money laundering...
Expats having problems understanding retirement savings products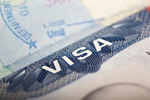 Planning retirement finances years ahead is far too complicated for the majority of expats. Given that it's almost impossible for most expats committed to furthering their careers to predict their financial needs when they hit 65 or so, it's no surprise the majority put off retirement planning until much later in their lives. Another...
FAs in Dubai struggling against expat lack of trust and declining interest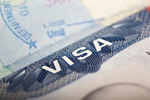 A recent survey has revealed Dubai financial advisers are losing clients due to reluctance to commit as well as a dearth of harsh regulations aimed at preventing financial scams. Published by the Insight Discovery consultancy, the expat survey took place across the UAE and asked consumers what changes their financial advisors needed to...
Is moving overseas to access cheaper, better healthcare a wise choice?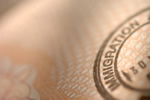 For older expats or those with young families, access to good quality, affordable healthcare is a must, but may be almost impossible to find. Would-be expats from the USA and UK are the most healthcare-conscious groups when retirement or a change of jobs is in the wind. US citizens tend to concentrate on price, having been used to perhaps...
Is buying an entire ruined Spanish village a good expat retirement decision?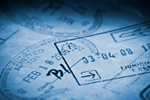 If you're still gambling on getting to Spain before Brexit wrecks your chances, buying an entire Spanish village at a knock-down price might be the answer! Spain's 'forgotten pueblos' were once thriving local rural communities until their young people moved to the big cities and their elders gave up on their traditional way of...
Thailand no longer an inexpensive destination for expat retirees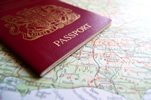 Thailand's former reputation for being an inexpensive destination for Western expat retirees as now shattered, according to a recent survey. The bad news came as part of a Numbeo report on Southeast Asian destinations, with Malaysian and Indonesian cities now less expensive than most of Thailand's most popular visitor and expatriate...
China?s new tax laws causing expat confusion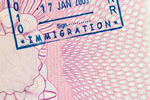 How will China's new individual income tax laws affect its expat communities? Introduced at the start of the New Year, China's reform of its Individual Income Tax system is the most significant change to be announced for decades, with expats left wondering about its effect on their finances. The new rules on personal taxation have...
How to get a mortgage as an expat professionals in the UAE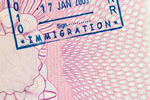 For expats who've settled into their new UAE jobs and enjoy their lives, it's possibly time to consider buying a property. Buying a home as an expatriate professional in a vastly different land is a big decision, although finding the perfect place to hang your hat is the easy part as there's plenty of choice in the UAE. It has to be...