Recently retired expats to be financially hard hit by market chaos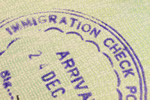 According to financial professionals, recently-retired expats will be hit hard by the ongoing COVID-19 worldwide crisis and its effect on world markets.
With the dread word 'recession' being bandied about on news pages and elsewhere online, it's obvious that newly-retired expats in favourite destinations worldwide are having to recalculate their spending plans. Major downturns inevitably effect returns in the early years of retirement, making living off savings rather than investment income the only way forward.
If possible, delaying expat retirement until the coronavirus crisis calms down and the markets follow is a sensible way to protect hard-earned cash. Selling out at times like this is often a financial disaster, even if it's an IFA who's making the decisions. Right now, financial experts at various universities believe the effects of the pandemic will blight world markets for a considerable while, even after infections have slowed to a manageable number.
Another reason to sit tight and resist panic is that, should there be a world recession, it'll be in a form not encountered to date. In previous recessions, lawmakers knew which conventional financial buttons to press, but the worldwide lockdown of goods and people might not be fixable using traditional remedies. As a result, delaying retirement and expatriation to a country whose economic woes are worse than you realise is the best idea, as lockdowns don't just affect the movement of people and goods, they're also used to manipulate certain governments' agendas by blaming expatriates for whatever caused the crisis in the first place.
The present crisis is unprecedented in the modern world, and won't be solved by applying methods which worked in previous crises, but thinking outside the box seems to be a tricky operation for a good number of world countries attempting to juggle weak healthcare systems, loss of tourism income and control over a scared population. Expats caught up in the chaos are now becoming targets rather than victims, with staying put until everything calms down now the best idea, even if it means staying at home.