Finance News - Emigrate UK Page 9
This is the category page for all Finance news here on emigrate.co.uk, where you can view all the Finance emigration news.
Experts confirm expats in UAE ripped off by unscrupulous IFAs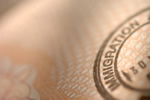 British expatriate professionals living and working in the UAE on a permanent basis are again being ripped off by unscrupulous IFAs. For expats who've no intention to ever return to return home, transferring their pension schemes seems common sense and, in a limited number of cases, it is. However, for the financially unsophisticated,...
Yet another forex fraud scandal loses US expats some $40 million in total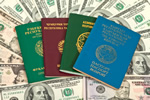 Even although warnings about financial fraud are regularly posted on web pages aimed at expatriates, massive financial scams in expat locations continue seemingly unchecked. A Bloomberg report of massive losses by USA expat retirees living in San Miguel is just the latest horror story for those planning retirement in warmer, less expensive...
Do expat retirees favour bitcoin trading because they're bored?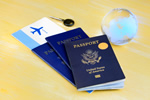 A shock report is showing bitcoin as this year's best performing investment. Cryptocurrency in general has had an exciting ride over the past several years, with bitcoin's spectacular rise and its equally spectacular fall making and losing investor fortunes in short order. From the amazing 2017 rise to $20,000, followed by its collapse...
Hints on expat property purchase in Germany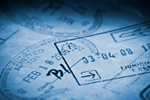 One of the most challenging aspects of life as an expat is finding and buying a suitable home. For the majority of working expat professionals, renting a condo is perhaps the easiest and most convenient option, especially for those on shorter-term contracts. However, for those with families, entrepreneurs working on start-ups and those...
Mis sold SIPPs now spurring thousands of claims by British expat retirees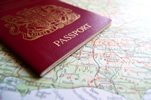 Badly performing SIPPs personal pensions mis-sold by unscrupulous IFAs to Brit retirees is Spain have spurred a huge number of claims. British pensioners in Spain who've been taken advantage of by dodgy IFAs are now worried about uncertainty caused by the Brexit effect on their savings. Of the at least 70,000 retired Brits living in...
Will the Western world's retirement crisis result in expat poverty?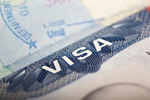 People are living longer and healthier than ever before and looking forward to an active retirement. Across the entire swathe of Western first-world countries, demographics show that humans are living far longer and staying healthy well into their retirement years. Unfortunately, their pension savings investments were never designed to...
Thailand no longer a bargain basement home for expat retirees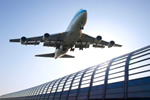 Bangkok is now a more expensive capital city than London, Madrid or Berlin. Buoyed up by its reputation for the good life at minimal cost, Thailand was a favourite with expatriates from Western countries for several decades. Retirees, expat professionals, those looking to teach English as a stopgap before moving on elsewhere in Southeast...
Prague property prices reflect soaring expat demand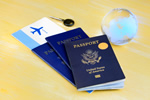 if you're planning a start-up in Prague, the bad news is that property prices in the Czech Republic have risen by 32 per cent since 2010. The massive rise in the cost of homes in the Czech Republic is the second-highest in the whole of Europe, and is set to keep on soaring whilst the flood of expats keeps coming. Only Ireland's house...
The fight to repeal expat frozen pensions isn't over yet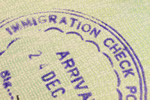 As the British government attempts to manipulate lawmakers by tying in vital carers' allowances with frozen pensions, expats and lawmakers' fight to get full pensions is heating up. The frozen pension scandal isn't just confined to countries where there's no reciprocal agreement between the two governments, as it's totally...
Choosing Canada for a new career in tech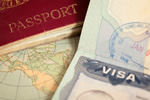 One of Canada's main advantages over a good number of other expatriate locations is that English is the official language. Right now, Canada's economy is booming, even although a slight setback may be on the cards in the near future. Unemployment is at a 40-year low, and expat professionals are still in demand across a variety of...