Finance News - Emigrate UK Page 9
This is the category page for all Finance news here on emigrate.co.uk, where you can view all the Finance emigration news.
Expat victims of Premier FX crash determined to fight for their money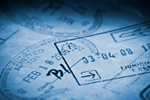 Premier FX was a popular choice for expat professionals remitting moneys to the home country as well as for expat retirees bringing in their pension payments in their host country's currency. The supposedly reputable forex platform was based in and operated from Portugal, offering all the usual guarantees, but it now seems the...
Official figures show huge Brit expat exodus from Spain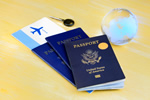 Statistics are now confirming a British expat exodus from Spain. \r\n\r\nFormerly the UK's best-loved pensioner bolt-hole for sunshine and a low cost of living, Spain is now seeing a mass exodus of British pensioners. At its most popular in 2007, Benidorm was home to around 5,000 Britons, but by last year the numbers in the UK expat...
Expat relocation packages for Asia getting less attractive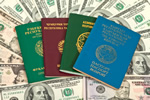 Making sure your prospective overseas employer is taking the need for benefits including private healthcare cover seriously is crucial to a successful reassignment. If you're heading to an Asian destination on a relocation or reassignment, you'll need to be sure your employer is offering perks such as adequate private healthcare...
Asian cities including Beijing becoming unaffordable for expats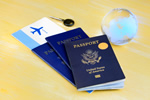 Due to short supply and rising demand, rentals in China's major cities are heading for the skies. Increases in apartment rental charges in major Chinese cities including Beijing, Shanghai, Shenzhen and Guangzhou are happening month by month, causing concern in China's expat communities. The rise in demand by college graduates is being...
Life in Canada for expat professionals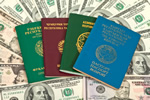 Canada is favoured for its cost of living and its stunning natural beauty. Canada has long been a destination for British expatriates, but nowadays its appeal is growing amongst other countries' expat professionals. With the world's 10th largest economy and diverse sectors of employment, Canada is becoming a destination of choice for...
UK expat retirees urged to watch out for pension scammers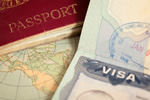 If you're about to retire and emigrate, you should be on your guard against pension transfer scams. Increasing numbers of retirees are deciding to wave the UK goodbye and retire to a warmer, less chaotic destination. One crucial element of the process is deciding whether to transfer your pension to an overseas location via a QROPs,...
Paris now in Economist 20 top world cities for first time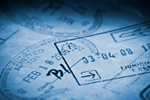 Paris is famous all over the world as the city of love, and it's now one of 20 top cities for expats. The Economist magazine's liveability index is highly regarded for its lists of the best world cities for expat professional. . For the first time, Paris is now one of its top 20 world cities, coming in at 19th as a result of its...
Avoiding financial hassle during and after emigration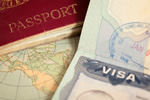 The entire emigration process is daunting for those new to becoming an expat, but taking care of finances is essential. For expats, there's a huge emphasis on getting used to a new culture, a new language and a new workplace or way of life, but newly arrived expatriates should take care they don't ignore their finances. Dealing with...
New Zealand to ban expats from purchasing property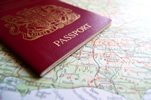 Would-be expats heading to New Zealand may find they're banned from buying a home. Due to a spate of mega-rich expats buying up luxury properties as a hedge against a popular doomsday scenario, newly arrived expatriates may find their plans to buy property stymied by law. New Zealand's attraction as a safe haven in which to survive a...
What expats expect when preparing for an overseas assignment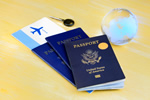 Being asked by your company or a head-hunter to take on an expat reassignment overseas is great but scary news for most professionals. These days, it seems almost everyone is desperate to work abroad, with those on assignment by their multinational employer getting the best deals. However, it's not plain sailing, with a huge number of...