Finance News - Emigrate UK Page 9
This is the category page for all Finance news here on emigrate.co.uk, where you can view all the Finance emigration news.
UAE longer term visas boost property market confidence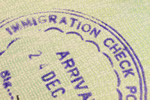 The UAE's recently introduced retirement visa and 10-year visa have had a direct, positive effect on confidence in the Dubai real estate market. As a result of the two new visas, Dubai's property market is already seeing an increase in enquiries from first-time purchasers, even although many would-be home-owners are struggling to...
Scandal of British frozen pensions heads to Westminster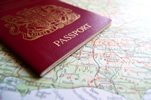 British PM Theresa May is under pressure to end the scandal of expat frozen pensions. An unequivocal message to 'do the right thing' by ending the scandal of British frozen state pensions for UK expats is to be delivered by Anne Puckridge, 93, a WWII veteran who served in all three branches of the British armed services. Mrs Puckridge...
Frozen pensions under attack by petition with 196,000 signatures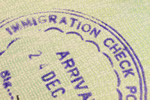 To date, 196,000 people have signed a petition calling for the UK's frozen pension scheme to be abolished. For those who're looking to retire overseas, this is a crucial issue, as in many popular retirement destinations, the UK state pension is frozen at the point of the retiree's departure from the UK, whilst in certain other...
Will British expat entrepreneurs stay in France post-Brexit?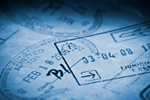 British entrepreneurs have transformed many of France's rural areas, but will they be able to stay post-Brexit? The French countryside with its charming towns and villages has been a magnet for Britons over the past decades with many starting their own businesses and benefiting locals as well as the expat community. Long-term expats...
NI benefits payable to Brit expats overseas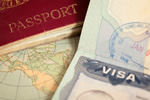 British expats living overseas can now check their benefits and entitlements at a new UK government website. The British government's benefits checklist now covers the 12 main benefits able to be claimed by Britons living and working overseas, although each depends on which world location is now home to expat claimants. It's due to be...
Overheating Amsterdam property market benefits Rotterdam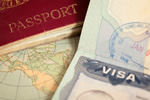 Expats shunning the crowded and over-priced Netherlands' capital city are heading down south to buy Rotterdam property. Regarded as a comparatively sleepy alternative to the Netherlands' buzzing capital, Rotterdam is now advertising its many advantages including reasonably-priced property and a less chaotic lifestyle. Private...
Where to go for the highest possible expat paycheck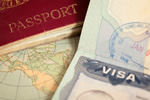 If it's all about the money, you'll need to know the best destinations for the highest salaries. According to the latest survey, simply moving overseas adds at least $21,000 a year to expat professionals' take-home pay, with the best-paid of all found in Switzerland, Hong Kong and the USA. The recently released HSBC Expat Explorer...
Expat startups in UAE suffering from ban on VoIP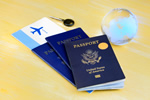 As if launching a startup in the UAE isn't tough enough, entrepreneurs are having to cope without access to essential VoIP products such as WhatsApp, Facetime and Skype. The de facto ban imposed by the UAE on these popular add-ons increases startup costs, deters investors, reduces productivity and damages the competitiveness of...
What to expect from your company on reassignment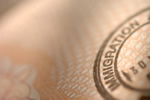 What should you expect from your company when reassignment overseas is on the cards? Generally speaking, reassignment to one of your present employer's overseas offices should be the easy way to avoid most of the hassles of becoming an expat. You'll already have an idea of the salary involved with the posting, the level of support...
Choosing your expat dream destination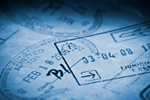 If you're desperate to get away from the grim, gloomy British scene, what's the best way to decide on your dream destination? In general, would-be refugees from battered Britain have two options - to move to a place you've come to know and love during several holidays and which is the affordable option, or start the adventure of a...