Finance News - Emigrate UK Page 6
This is the category page for all Finance news here on emigrate.co.uk, where you can view all the Finance emigration news.
Expats with property in Australia urged to buy bushfire insurance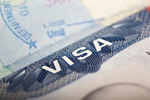 Newly-arrived expat house owners in Oz should take care to insure against bush fires. Given the recent devastating bush fires in Australia and the risks of similar conflagrations in other major expat destinations such as California, would-be expats looking for property should check the availability of suitable insurance. As huge areas in...
Expats warned to dump their British bank accounts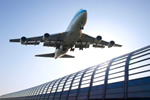 If you're preparing to expatriate from the UK whilst keeping on your British bank account, perhaps it's time to think again about the right home for your money. Many would-be retirees are nervous about overseas banks, especially if they're emigrating to a land where English isn't valued as the world's second language. After all,...
British expats in Portugal to lose their tax exemptions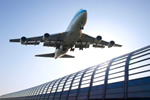 British expats living, working or retiring in Portugal are set to lose their tax-free status due to new government rules. As a result of a new amendment to Portugal's 2020 budget, the foreign revenue brought in by British expats in the country will be taxed at 10 per cent. The new rule will not affect those who arrived in the country...
Brit expats in Spain furious over UK banks new overdraft charges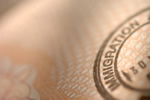 One of the most important aspects of emigration is setting up bank accounts in the new country whilst still retaining an account back home. For British expats heading for Spain, it's the norm to keep a UK bank account as well as holding cash in a local Spanish bank, even although many Brits don't exactly trust the Spanish banking...
New Year brings new laws for expat businesses in Czech Republic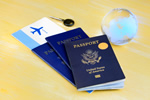 As it is every New Year in the Czech Republic, expats with businesses or working in the country will need to take note of a raft of new rules. This new year, as usual, the set of new laws and regulations cover all businesses and workers in Prague and the wider republic, and include varied topics including a minimum wage boost and new ways...
UAE expat cost of living falls as compared with last year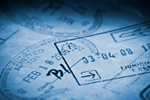 For expat professionals heading to the UAE, it's good news as prices of necessities have fallen since a year ago. Although the Gulf States in general are favourites for high salaries, boosts to careers and a unique if somewhat insecure lifestyle, they've also been known as some of the most expensive cities anywhere in the world....
Expat investors offered Spanish ghost villages for free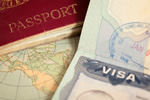 If you've been tempted to buy a ruined Italian village house for €5 and renovate it, the latest Spanish offering may be even better value for money! Spain has gone one better in the drive to re-establish its deserted villages by offering entire, abandoned medieval hamlets either for free or at incredibly cheap prices. The reasons for...
Is the buy to let investment boom over for Brit expats in 2020?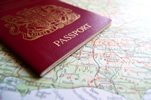 If UK buy to let is part of your retirement or investment strategy, now is the time to make a move. Prospects for buy-to-let investments in 2020 are expected to fall slightly during this coming year as the comparatively buoyant remortgage market cools and a larger number of landlords opt for 5-year fixed rates. Given that at least this...
Portugal voted best of the rest for expat retirees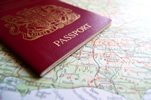 It's official – Portugal is the best retirement destination in 2020. The country's warm, pleasant climate, affordably low cost of living and excellent healthcare system are the three advantages which catapulted Portugal to the top position in International Living's Annual Global Retirement Index. Beating off Panama in second...
Expats choosing Philippines for genuine affordable retirement visas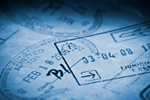 If you're looking for a retirement destination with a secure, affordable visa, the Philippines is the answer. Some years ago, TV ads for this somewhat underrated Southeast Asian destination hit the high spot with the slogan 'it's more fun in the Philippines'. Subsequently, a recent influx of retired expats from nearby SEA states...