Finance News - Emigrate UK Page 6
This is the category page for all Finance news here on emigrate.co.uk, where you can view all the Finance emigration news.
Amsterdam court rules expat kids are entitled to student finance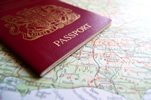 The Amsterdam court has ruled an increased number of expat children are entitled to student finance. For expat parents, the most expensive and most important gift they can give their offspring is the chance to study for a university degree. It's an investment in each child's future success, but finding affordable options is often...
Expat retirees in Thailand shocked and confused by new financial rulings for visas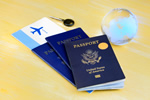 After yet another sudden, confusing change in Thailand's requirements for a retirement visa, a survey shows at least a third of respondents may choose to leave Thailand as they're afraid of what might come next. In the past, Thai immigration's retirement visa requirements were relatively straightforward, with the financial...
European Commission hits out at risky golden visas and passports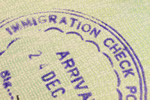 The European Commission has come out against Golden Passports, saying the programmes put the EU at risk from money laundering and organised crime. The EU's warning is part of the executive's initial report on the multi-billion dollar industry providing 'investment migration' to ultra-wealthy would-be expat individuals eager to get...
For expat pensioners, talking up sterling may be premature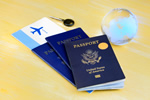 British expats' optimism over the plight of sterling could be seen as slightly premature. British expat pensioners in EU member states could well be forgiven for hoping a currency exchange miracle is just around the corner, but it's probably far less likely than a snowstorm in the Sahara Desert. Sterling has been in the doldrums ever...
Australia most popular with UK retirees in spite of frozen pensions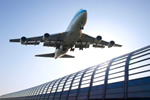 Australia is still the most popular destination for British pensioners. Although Spain is regularly mooted as British pensioners' dream destination, the highest numbers of UK state pensions are paid to former UK-resident citizens living in Australia. The figures state 20 per cent of retired Brits living overseas are domiciled in Oz, a...
What expats need to know about the French healthcare system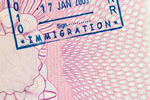 If you've decided to go ahead with your plans to move to France in spite of the Brexit chaos, checking your healthcare rights and options is a necessity. However healthy you are, accidents can happen and French infections can play havoc with your British-based immune system. Healthcare in France is amongst the world's best, but...
Wealthier expats should compare tax perks in popular retirement destinations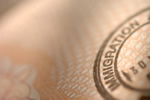 For several decades, sunny Portugal has been a refuge for British expat pensioners looking to enjoy their leisurely lives in a warm climate offering welcome tax exemptions for wealthier incomers. The capital, Lisbon, along with the Algarve region and Porto are still all-time favourites for those wishing to become tax residents....
Expat investors buy entire Spanish village for ?150,000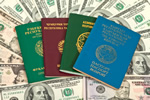 A deserted Spanish village included in Hollywood actress Gwyneth Paltrow's Christmas wish list has been purchased lock, stock and barrel by a Dutch couple. The tiny village of Lugo in Galicia is set in the Eo Valley and comprises just a few buildings including a 350m2 house, a granary, two haylofts and a few more structures scattered...
Golden Visas finally under investigation for links to money laundering and organised crime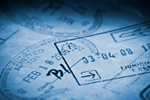 Following the OECD's blacklisting of 21 jurisdictions offering so-called 'golden visas', regulators are cracking down on links between the programmes, tax evasion and organised crime. First brought in as an easy source of revenue for various governments and later consolidated into a straightforward if expensive way to get a second...
Downsides and upsides of Thailand an as expat destination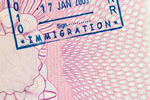 Is Thailand still the Land of Smiles for expats? Nowadays, many expats living working or retiring in Thailand hold their breath as the New Year approaches, waiting to see what changes will worsen their already precarious positions within the country. Expats elsewhere in the world worry about the cost of living, the effect of a no-deal...