Finance News - Emigrate UK Page 4
This is the category page for all Finance news here on emigrate.co.uk, where you can view all the Finance emigration news.
Keeping or letting go of your home country bank account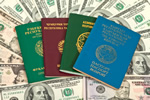 Should British expatriates lose or keep their UK bank accounts? Deciding whether to keep your British bank account open depends on two things – your circumstances and whether your UK bank will allow you to! The majority of Britons living, working or retiring overseas would prefer not to close their British bank accounts, for reasons...
When and how to claim back inheritance tax paid to the UK taxman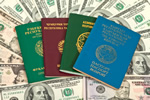 If you've recently moved overseas after inheriting a London property, you may be in for a pleasant financial surprise. British expats as well as UK residents who've inherited property may not be aware that, as London's property prices have lost a considerable amount of value over the past year, they may now be entitled to claim an...
Expats returning home and needing a mortgage should use a broker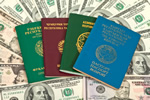 If you're an expat thinking of returning to the home country and purchasing property via a mortgage, a recent survey claims many are missing out by going directly to a lender. Repatriating is a big decision for any expat who's lived overseas for a long period of time, and it's easy to lose touch with new laws relating to home...
Childrens' education now a cash cow for investors whilst expat parents suffer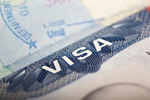 Expat parents living and working in the Gulf States are now paying around a third of the family income to ensure their children get a good education. Rampant increases in international school fees for expat children in Saudi Arabia are forcing many parents to send their kids back to home country schools charging reasonable prices....
Survey shows Russian city life less expensive but more dangerous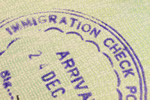 Whilst Russia may well not be the most popular destination for career-minded expat professionals, its two major cities are now more affordable for incomers. Out of the 209 world cities surveyed by Mercers', Moscow was placed 27th and St Petersburg rated a score of 75th, with both scores lower down the 'expensive cities' list than...
Living on an expat budget in Singapore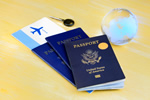 How to get by as an expat in Singapore without spending a fortune. It has to be said that Singapore is an expat dream destination for its stunning setting, vibrant culture and amazing choice of cuisines, but it's also the planet's most expensive city in which to live. The island draws expat professionals from across the world, but...
Choosing the right QROPS advisor when contemplating expat retirement overseas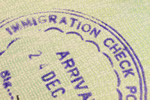 In the real world, QROPS are a solution for many expat financial dilemmas, but an equal number of expats seems to have left their common sense in the home country. For many retirees who've paid in to a pension all their working lives and are in the planning stages of an overseas retirement, QROPS have been a roaring success, but for...
Experts confirm expats in UAE ripped off by unscrupulous IFAs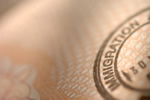 British expatriate professionals living and working in the UAE on a permanent basis are again being ripped off by unscrupulous IFAs. For expats who've no intention to ever return to return home, transferring their pension schemes seems common sense and, in a limited number of cases, it is. However, for the financially unsophisticated,...
Yet another forex fraud scandal loses US expats some $40 million in total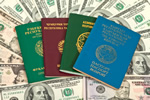 Even although warnings about financial fraud are regularly posted on web pages aimed at expatriates, massive financial scams in expat locations continue seemingly unchecked. A Bloomberg report of massive losses by USA expat retirees living in San Miguel is just the latest horror story for those planning retirement in warmer, less expensive...
Do expat retirees favour bitcoin trading because they're bored?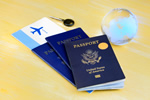 A shock report is showing bitcoin as this year's best performing investment. Cryptocurrency in general has had an exciting ride over the past several years, with bitcoin's spectacular rise and its equally spectacular fall making and losing investor fortunes in short order. From the amazing 2017 rise to $20,000, followed by its collapse...