Finance News - Emigrate UK Page 4
This is the category page for all Finance news here on emigrate.co.uk, where you can view all the Finance emigration news.
Pension scammers targeting vulnerable retirees at home and overseas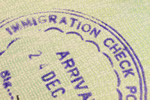 A new report by security experts is claiming too little is done to protect pension savings, with fraudsters ripping off around six million pounds sterling every year. Recently, the sector's focus has been on ending pension liberation, but the report states unequivocally that the worst risks come via dodgy investments and dishonest...
Study reveals Singapore wins out for economic freedom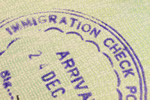 Expats looking for the best relocation deal could do far worse than head for Singapore. Everything that's important to would-be expats, including the size of salaries, a free regulatory environment, ultra-modern business frameworks and the lifestyle itself depends on the economic freedom of the chosen destination. A recent survey by the...
British expat business owners now under threat of losing everything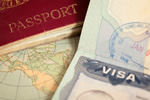 Expat businesses in Spain's Costa del Sol are at serious risk of permanent closure due to the coronavirus' threat to tourism. Local British auditors and accountants are warning an extended lockdown could see the end of a huge number of expat-owned tourism sector businesses. Self-employed traders are at an even worse risk of folding...
Is Gronigen an alternative to Amsterdam for expat professionals?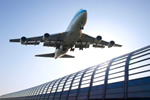 As major cities in countries popular with expat professionals become more crowded and expensive, seeking out alternatives in the chosen country seems the only way forward. The Netherlands has long been an all-time favourite for expat entrepreneurs, especially those in the tech sector. As a result, accommodation is now in short supply and...
Expats in Thailand confused over charges for coronavirus treatment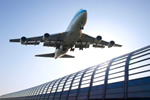 The Thai government has just announced that foreigners in the country must fund their own treatment should they contract the coronavirus. Whilst the statement itself is somewhat shocking, as travel insurance doesn't cover virus epidemics, it's also confusing expats living and working in the country. The first article published by a...
Inflation in Spain driving British expats to consider Portugal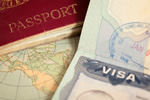 Retired British expats are relocating to Portugal due to the rising cost of living in Spain. The British dream of retirement in the Spanish sun is fading fast as the country's cost of living soars, with many on British state pensions now unable to make ends meet. Recent research in the expat community by a popular English language...
Virus spread making expats think twice about destinations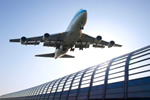 For those planning to leave the home country for a stress-free retirement, is the coronavirus epidemic a wake-up call? One key aspect of retiring or working overseas is the new country's level of healthcare expertise combined with its cost, as coping with a medical emergency is one of the scariest aspects of relocation. Obviously,...
Expats on a budget are giving Thailand a miss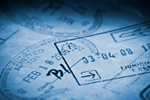 Thailand's soaring baht and harsh new rules for Westerners are forcing budget-minded expats to choose another destination. First popular with American servicemen during the Vietnam War, Thailand became a hub for tourists as well as Western retirees several decades ago. Its 'something for everyone' allure took in everything from the...
Expats again warned about investment scams as mis-selling rates soar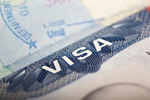 Over the past decade, complaints over the mis-selling of pension products have reached an all-time high, with headlines on the subject a regular read in on- and offline media. Due to the lack of legal protection from the mis-selling of financial products in a high number of popular expat destinations, the factors of these scams are...
Hints and tips on expat insurance needs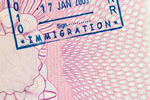 Moving overseas is invariably a stressful experience, with the majority of would-be expats forced to navigate a few hurdles before arriving at their personal winning post. Uncertainty is often the name of the expat game, with venturing into the unknown routinely throwing up a few problematic issues before, during and just after the move...