Finance News - Emigrate UK Page 5
This is the category page for all Finance news here on emigrate.co.uk, where you can view all the Finance emigration news.
Hints on expat property purchase in Germany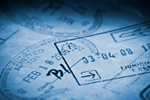 One of the most challenging aspects of life as an expat is finding and buying a suitable home. For the majority of working expat professionals, renting a condo is perhaps the easiest and most convenient option, especially for those on shorter-term contracts. However, for those with families, entrepreneurs working on start-ups and those...
Mis sold SIPPs now spurring thousands of claims by British expat retirees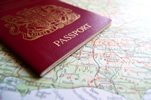 Badly performing SIPPs personal pensions mis-sold by unscrupulous IFAs to Brit retirees is Spain have spurred a huge number of claims. British pensioners in Spain who've been taken advantage of by dodgy IFAs are now worried about uncertainty caused by the Brexit effect on their savings. Of the at least 70,000 retired Brits living in...
Will the Western world's retirement crisis result in expat poverty?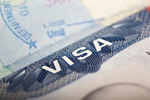 People are living longer and healthier than ever before and looking forward to an active retirement. Across the entire swathe of Western first-world countries, demographics show that humans are living far longer and staying healthy well into their retirement years. Unfortunately, their pension savings investments were never designed to...
Thailand no longer a bargain basement home for expat retirees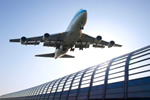 Bangkok is now a more expensive capital city than London, Madrid or Berlin. Buoyed up by its reputation for the good life at minimal cost, Thailand was a favourite with expatriates from Western countries for several decades. Retirees, expat professionals, those looking to teach English as a stopgap before moving on elsewhere in Southeast...
Prague property prices reflect soaring expat demand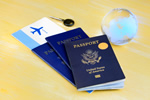 if you're planning a start-up in Prague, the bad news is that property prices in the Czech Republic have risen by 32 per cent since 2010. The massive rise in the cost of homes in the Czech Republic is the second-highest in the whole of Europe, and is set to keep on soaring whilst the flood of expats keeps coming. Only Ireland's house...
The fight to repeal expat frozen pensions isn't over yet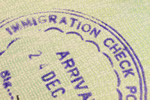 As the British government attempts to manipulate lawmakers by tying in vital carers' allowances with frozen pensions, expats and lawmakers' fight to get full pensions is heating up. The frozen pension scandal isn't just confined to countries where there's no reciprocal agreement between the two governments, as it's totally...
Choosing Canada for a new career in tech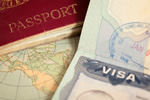 One of Canada's main advantages over a good number of other expatriate locations is that English is the official language. Right now, Canada's economy is booming, even although a slight setback may be on the cards in the near future. Unemployment is at a 40-year low, and expat professionals are still in demand across a variety of...
Amsterdam ticks all boxes as a hub for tech startups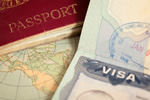 Amid huge competition from worldwide capital cities, Amsterdam is still drawing the brightest and best tech professionals. Almost 20 years on from the turn of the millennium panic that existing software and hardware would crash due to the unusual date change, the tech transformation has created a phenomenal worldwide industry centred in...
Expat property investors in Dubai advised to go for smaller units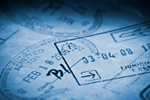 Expat professionals investing in buy-to-let apartments in Dubai are being advised to choose smaller units. Property investment in Dubai is the choice of many expat professionals looking for a good return for their spare cash, but opting for larger, grander apartments won't necessarily be the best idea as regards returns. Many novice...
Is the growing trend towards mandatory expat private health insurance all it seems?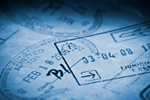 Not a day goes by but yet another expat destination rules that all arrivals for whatever purpose including tourism must have private health insurance. The 21st century seems to be setting itself up as the century of expatriation, as there are now some 66 million expats and the figure is expected to hit 87 million by 2020. People leave...