Finance News - Emigrate UK Page 5
This is the category page for all Finance news here on emigrate.co.uk, where you can view all the Finance emigration news.
Expats having problems understanding retirement savings products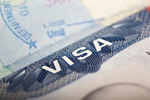 Planning retirement finances years ahead is far too complicated for the majority of expats. Given that it's almost impossible for most expats committed to furthering their careers to predict their financial needs when they hit 65 or so, it's no surprise the majority put off retirement planning until much later in their lives. Another...
FAs in Dubai struggling against expat lack of trust and declining interest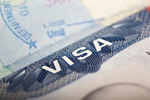 A recent survey has revealed Dubai financial advisers are losing clients due to reluctance to commit as well as a dearth of harsh regulations aimed at preventing financial scams. Published by the Insight Discovery consultancy, the expat survey took place across the UAE and asked consumers what changes their financial advisors needed to...
Is moving overseas to access cheaper, better healthcare a wise choice?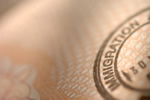 For older expats or those with young families, access to good quality, affordable healthcare is a must, but may be almost impossible to find. Would-be expats from the USA and UK are the most healthcare-conscious groups when retirement or a change of jobs is in the wind. US citizens tend to concentrate on price, having been used to perhaps...
Is buying an entire ruined Spanish village a good expat retirement decision?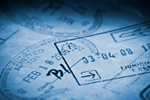 If you're still gambling on getting to Spain before Brexit wrecks your chances, buying an entire Spanish village at a knock-down price might be the answer! Spain's 'forgotten pueblos' were once thriving local rural communities until their young people moved to the big cities and their elders gave up on their traditional way of...
Thailand no longer an inexpensive destination for expat retirees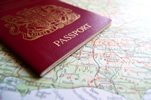 Thailand's former reputation for being an inexpensive destination for Western expat retirees as now shattered, according to a recent survey. The bad news came as part of a Numbeo report on Southeast Asian destinations, with Malaysian and Indonesian cities now less expensive than most of Thailand's most popular visitor and expatriate...
China?s new tax laws causing expat confusion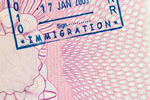 How will China's new individual income tax laws affect its expat communities? Introduced at the start of the New Year, China's reform of its Individual Income Tax system is the most significant change to be announced for decades, with expats left wondering about its effect on their finances. The new rules on personal taxation have...
How to get a mortgage as an expat professionals in the UAE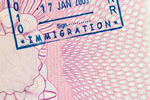 For expats who've settled into their new UAE jobs and enjoy their lives, it's possibly time to consider buying a property. Buying a home as an expatriate professional in a vastly different land is a big decision, although finding the perfect place to hang your hat is the easy part as there's plenty of choice in the UAE. It has to be...
Expat controversy over new Thailand visa rules now includes rising baht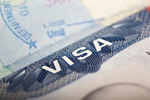 Unforeseen issues with Thai immigration's new retirement visa rules now include currency fluctuations during deposits and monthly transfers. As if the new retirement visa rulings and their interpretation by immigration officers aren't unclear enough, a new problem has arisen for those who choose the financial option of a transfer from...
British expats in the Netherlands now have no-deal Brexit relief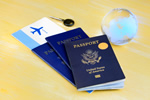 Expats in the Netherlands still can't quite relax and let Brexit do its worst. With a no-deal Brexit creeping closer every day and no end in sight for those Britons living, working and retiring in Europe, lawyers are doing their best to clarify the present situation. For UK expatriate professionals working in the Netherlands as well as...
British government releases financial facts of thawing expats frozen pensions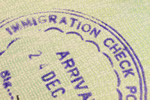 An official notice by the British government has revealed the estimated cost of thawing 500,000 British expat frozen pensions. According to the UK's Department of Work and Pensions, the cost of uprating 500,000 expat frozen pensions by a measly 2.5 per cent for five years would cost £3 billion. In response, one 94-year old British...