Finance News - Emigrate UK Page 5
This is the category page for all Finance news here on emigrate.co.uk, where you can view all the Finance emigration news.
UK expat retirement strategies being wrecked by low pension payments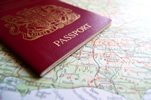 A successful expat retirement strategy often depends on a satisfactory pension income topped up by capital released via the sale of the home country property. Even although capital appreciation on property purchase is almost inevitable nowadays, monthly income from a state and/or private pension is crucial in the provision of funds...
Expats heading for the Netherlands may be out in the cold this winter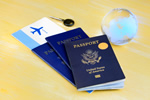 Expat entrepreneurs thinking of heading to the Netherlands should note that the country's housing shortage has forced costs through the roof. The Dutch government is now under pressure to take measures to solve the country's acute housing shortage as property prices continue to soar. Right now, house prices all over the Netherlands...
Expat IFA businesses in the Caymans in for a shock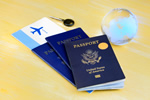 The Cayman Islands are now heading for an EU blacklist after a failure to stem tax abuse. Both the British Virgin Islands and the Caymans were grey-listed last year due to companies claiming tax advantages although they had little or no economic presence on the islands. As a result of failures to address the situation, the EU has now...
Isle of Man extends its expat relocation initiative for another year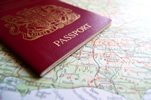 If a career on the Isle of Man seems an attractive proposition, the 2019 relocation incentive has been extended for another year. The programme, known as the National Insurance Holiday Scheme, was originally set up to support employers' recruitment efforts as well as to increase the population on the island and will now run until the...
Tips on Singapore's living costs for new expat professionals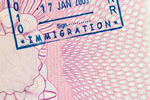 Given that Singapore always seems to feature high in the many cost of living surveys, is your reassignment paying enough? Singapore's reputation as an extremely expensive destination for expat professionals is well deserved, but it has to be said the city-state as a destination is hard to beat for its uniqueness and diversity. It's...
Cyprus real estate Golden Visas slammed by EU corruption watchdog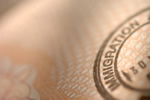 EU warns Cyprus over corruption, money laundering and crime risks due to golden visas. Although the Cypriot version of the controversial golden visa scheme has seen huge amounts of cash arriving on the island, the EU's MONEYVAL watchdog is claiming links between luxury real estate purchases and money laundering or worse are a risk too...
Baniyas district now a favourite with expats in Abu Dhabi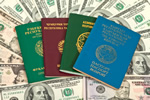 If you're about to relocate to Abu Dhabi and are looking for a home in an affordable, peaceful neighbourhood, Baniyas is a good choice. Although postings to the Gulf States are considered by many expats as the path to riches and an upscale lifestyle, those who're not quite as fortunate as regards mega-salaries can still live in...
Is Thailand still an inexpensive expat retiree destination?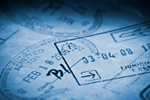 What's the true cost of retirement in Thailand? For several decades, Thailand has been the retirement dream of would-be expats from a good number of world countries including the USA and the UK. The Southeast Asian country was celebrated as being a seriously cheap destination for Westerners looking to live an uncomplicated life with...
Buy to let properties now favourites with British expat investors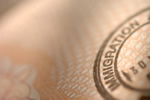 If you've decided to leave the UK before the Brexit transition period ends and have a mortgage-free property worth many times its original price, here's what to do with the cash! Dumping the home country for a long-term stay in an unfamiliar land can be an adventure, but stashing your cash somewhere safe and profitable is not just a...
British expat couple in Spain win case against Rothschilds Bank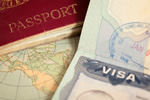 A British retiree couple in Spain have won their case against a major international bank, meaning they can keep their dream home in Benalmadena. In a familiar-sounding scam, British pensioners Marion and Barry Joyce were about to lose the life savings they'd invested in their Costa del Sol dream home as well as the house itself. The...