Finance News - Emigrate UK Page 8
This is the category page for all Finance news here on emigrate.co.uk, where you can view all the Finance emigration news.
Expat controversy over new Thailand visa rules now includes rising baht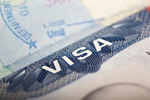 Unforeseen issues with Thai immigration's new retirement visa rules now include currency fluctuations during deposits and monthly transfers. As if the new retirement visa rulings and their interpretation by immigration officers aren't unclear enough, a new problem has arisen for those who choose the financial option of a transfer from...
British expats in the Netherlands now have no-deal Brexit relief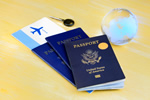 Expats in the Netherlands still can't quite relax and let Brexit do its worst. With a no-deal Brexit creeping closer every day and no end in sight for those Britons living, working and retiring in Europe, lawyers are doing their best to clarify the present situation. For UK expatriate professionals working in the Netherlands as well as...
British government releases financial facts of thawing expats frozen pensions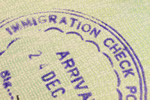 An official notice by the British government has revealed the estimated cost of thawing 500,000 British expat frozen pensions. According to the UK's Department of Work and Pensions, the cost of uprating 500,000 expat frozen pensions by a measly 2.5 per cent for five years would cost £3 billion. In response, one 94-year old British...
Digital nomads and expat freelancers more likely to use cryptocurrency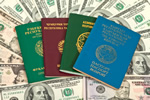 If there's one thing which cryptocurrency isn't, its boring. Scarcely a week goes by without cryptocurrency being mentioned on several or more expat-aimed websites, with specific reference to its use by wandering tech specialists, digital nomads and freelancers across the planet. This would suggest conventional means of payment as...
Malaysia hikes expat minimum wage threshold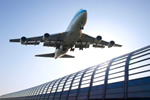 Malaysian lawmakers are investigating raising the expat minimum wage threshold in order to open up more jobs for local graduates. In a bid to create more jobs for suitably qualified locals, the Malaysian government is looking into raising the minimum wage threshold applied to expat hirings. The move is expected to regulate the number of...
IFAs in the Gulf States complaining about lack of expat interest in their products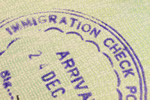 In spite of the Middle East's reputation for massive salaries, it seems some 66 per cent of expatriate professionals leave with less cash than when they arrived. According to a well-known Middle East IFA firm, almost all expatriates working in the region aren't setting by any money against their retirement needs. Almost half of expats...
Coping with financial matters as a newly arrived expat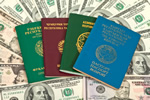 If you get panic attacks when dealing with home country financial matters, imagine how much worse they'll be when you're attempting to get to grips with an unfamiliar currency! One of the major headaches of emigration is getting to grips with a foreign currency and your new country's financial rules, regulations and bureaucracy. For...
Anger and dismay ramps up amongst retired expats in Thailand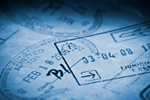 A report of a 90-year old expat being forced to leave Thailand due to the visa changes is causing anger and dismay in the expat community. A new report by a 90-year old expatriate retiree in Thailand stating he will be forced to return to his country of origin due to last week's retirement visa changes has ramped up expat sentiment...
Amsterdam court rules expat kids are entitled to student finance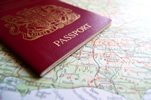 The Amsterdam court has ruled an increased number of expat children are entitled to student finance. For expat parents, the most expensive and most important gift they can give their offspring is the chance to study for a university degree. It's an investment in each child's future success, but finding affordable options is often...
Expat retirees in Thailand shocked and confused by new financial rulings for visas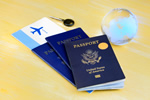 After yet another sudden, confusing change in Thailand's requirements for a retirement visa, a survey shows at least a third of respondents may choose to leave Thailand as they're afraid of what might come next. In the past, Thai immigration's retirement visa requirements were relatively straightforward, with the financial...