Finance News - Emigrate UK Page 8
This is the category page for all Finance news here on emigrate.co.uk, where you can view all the Finance emigration news.
Malta cracking down on expats opening bank accounts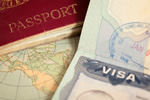 The Maltese Financial Services Agency is cracking down on local banks for their reluctance to offer expat bank accounts. Obviously, one of the first tasks for newly-arrived expats in Malta is to open a local bank account, a procedure which is legally binding on the island's banks. However, over the past several years, the process has...
Is the UAE all it used to be for expat professionals?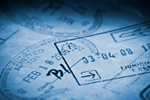 Is the UAE losing its charm as a favourite destination for ambitious expats? Once upon a time, a reassignment to the UAE was the dream deal for its massive salaries, generous packages and perks as well as its totally tempting luxury lifestyle.Untaxed take-home salaries could either be spent or saved for the future, and the sunshine was...
Expat healthcare in Costa Rica is world?s second best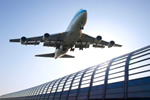 According to a major international living magazine, Costa Rica is the second best destination on the planet for expat healthcare and medical tourism. Quality, affordable healthcare is number one for the majority of would-be expats looking for the perfect relocation or retirement destination, with fierce competition on the medical and...
Do expats' business opportunities make up for Singapore?s high cost of living?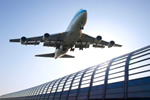 According to a recent survey, even very well-paid expat professionals in Singapore are unhappy with the city-state's soaring cost of living. Earlier this year, the popular expat professional destination was rated as one of the 20 most costly places to live for expats, with a new report now revealing over 50 per cent of foreign...
Private hospitals in Thailand to list prices online to combat overpricing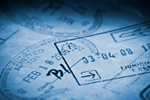 Expats in Thailand are welcoming private hospital promises to publicise their prices for treatment and medicines. If you're dreaming of retirement in Thailand and have an ongoing medical problem you'll need to factor in the ever increasing costs of treatment at Thai private hospitals, but help may be on the way. Thailand's Commerce...
Three Vietnamese destinations perfect for the digital nomad lifestyle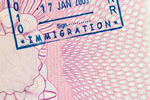 Being a digital nomad is the fun way to see the world as an expat, especially in exotic Southeast Asia. Just a few years ago, expatriation was mostly linked to reassignment, relocation or retirement, until the explosive reality of worldwide internet connectivity created a whole new expat category. The term 'digital nomad' now...
Bad news for UK expat retirees as state pensions may be frozen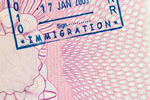 The British Brexit team's announcement that UK nationals living in EU member states will only get their state pension annual increases if the EU reciprocates has struck fear and fury into the hearts of UK expats in Europe. The 11–page policy paper entitled 'Citizens' Rights' states lawmakers want to preserve the triple lock...
Vietnam ranks high in worlds best ESL teacher destinations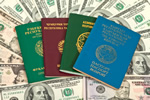 The Vietnamese ESL sector offers expat teachers great deals on salaries in addition to an inexpensive location. Teaching English as a second language in Vietnam gets salaries of between $1,000 and $2,000 a month in a land where the average salary for locals is just $2,352 a year! Expats with a university degree and a TEFL qualification...
Where should high-flying expatriate professionals retire?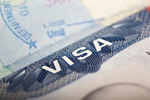 If boosting your income as an expat is your main ambition in life, the best locations are sometimes not the best for quality of life. Being seriously wealthy is the goal of many expats who're willing to move anywhere in the world to fulfil the dream, with other aspects of relocation such as quality of life, working hours, a supportive...
Countries willing to pay expats to move there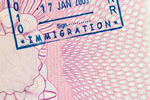 Destinations which will actually pay you to move there may seem like a dream, but they do exist! Deciding to up sticks and leave the home country is one thing, but it takes a good amount of cash to get it right. Believe it or not, for those who simply can't wait to be somewhere else there are a few locations across the world which will...