DIY expat relocation made easier via a new TripAdvisor style website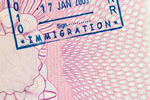 Relocating without the help of a company can be scary at best and terrifying at worst.
Nowadays, many expats on reassignment as well as those looking for jobs or starting a new business overseas are forced to relocate themselves. Most don't realise just how tricky a move to a totally unfamiliar country can be, even if it's been the location for a great holiday. Whilst top executives get all the help they need as well as extra cash to cover expenses, junior employees are forced to use the DIY option, relying on information garnered online, and retirees and potential entrepreneurs have the same dilemma wherever they decide to live.
Many Brits believe relocating to Europe is easy and hopefully will continue to be so after Brexit is done, dusted and just an unpleasant memory, but the right advice will be even more essential, even should that day arrive without issues. Internet searches are fine for generalities, but when it comes to accommodation, visas, legal issues, taxes and suchlike, it's a different story, especially for those less than proficient in search terms.
One expat who's been there and done that is now attempting to end the endless online searches, all of which provide contrasting info on the nuts and bolts of immigration to popular countries. His brainchild is intended as the ultimate search tool for those looking for the reality of living outside their home countries. To this aim he's providing objective accounts of service providers as well as review options for users.
Putting it simply, the site offers a 'Tripadvisor' for anyone thinking of relocation. The Xpatris team now consists of two well-seasoned expats covering a good few countries between them, with their experiences in business, tech and development being used to provide a service they believe will make DIY expatriation far more straightforward. Based in Belgium, they're focusing at present on Brussels, Ghent, Antwerp and Leuven but can't wait to go international as well as developing new technology and hitting new markets.