Prague University of Economics is favourite with expat students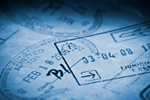 For British students keen on the expat experience as part of their studies, the Czech Republic's Prague University of Economics is the perfect choice.
In this rapidly-changing world, the total cost of a UK university degree is forcing talented students to search overseas degree-level universities with courses in the English language. For those hoping to major in business and economics, the Czech Republic's Prague-based University of Economics is now a popular choice and is seeing a steadily-increasing number of foreign applicants.
At the present time, its degree level students represent 100 diverse world countries, with the majority coming from Asia and around two per cent from the UK and USA. Prague is a safe, attractive city for incoming expat students, and the university's shorter programmes are equally internationally diverse as well as far more affordable than those in many other countries.
For students, Prague is a fun city, with cheap rents, good healthcare, great food and, for those hooked on classical music, cheap tickets to the opera and orchestral concerts. Nowadays, the university sees itself as breaching the gap between East and West whilst valuing all cultures. Bachelor and Masters degrees, PhDs and MBA studies can be had in English or Czech, and its summer school offers courses as well as English/Czech preparatory language classes.
Specialities are degrees in business admin, diplomatic and international studies, accounting and finance and management and economics, all of which can be taken at Masters' level as well as Bachelors'. Graduates of the university can be found in business admin, public policy and politics itself, and graduate expats from its international programmes can be found in top jobs across the world.
The university's international focus as well as its setting ensures studies meet all expectations, and the price of a degree compares favourably with charges at less prestigious educational facilities in Europe and the UK.