Expat graduates having tough times finding skilled jobs in Canada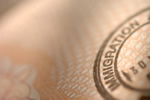 In spite of Canadian immigration's assurances that skilled professionals are required to fill vacant jobs, the majority of expat graduates are forced to take work well below their skills levels.
The issue is being put down to the attitudes of Canadian employers, as 70 per cent of domestic graduates find employment in managerial or professional roles. According to a recent survey, less than half of degree-level qualified expats are able to find jobs suited to their skills.
The study, undertaken by the University of Toronto, noted that, whilst during the 90s' 50 per cent of graduate expats found suitable employment, only 43 percent are able to do so nowadays. The success rate for Canadian graduates has remained steadily high throughout the same period.
Female expat graduates are having an even harder time, with only 34 per cent suitably employed. On average, the majority of high-calibre expat graduates emigrating to Canada are unlikely to be able to progress in their chosen careers, however hard they try.
The survey shows that the resulting waste of talent has cost the government around £6 billion. For the past 18 years, Canada has thrown millions annually into the fight to attract talented expats against fierce competition from the USA and other world countries, but the indications now are that finding the right job is solely down to the right choice of region.
For example, graduates choosing Quebec found better jobs than those heading for British Columbia, and graduate migrants to Ontario had the least chance of being suitably employed.
Demand, according to the survey, is not the major problem, but proving that expat qualifications were up to Canadian standards is causing difficulties.
Researchers are suggesting that written standards of comparison between overseas and Canadian degrees would help employers to make the right choices and welcome more talented graduates from abroad. Stricter English language requirements are also being mooted.