Job offers for qualified and registered nurses not needed for Canada permanent residence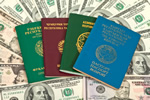 Qualified, experienced nurses wishing to emigrate to Canada to continue their careers can now become permanent residents without having an offer of employment.
Two visa programmes are open; the Quebec Skilled Worker programme and the Nova Scotia Provincial Nominee programme. Last August, the Quebec administration made changes to their points-system scheme, thus allowing an additional four points for recognised training.
The Nova Scotia programme aims at nurses whose specific skills are in high demand in the province, and has relatively low barriers to acceptance. Nurses wishing to apply for either visa must have a minimum of two years' experience in full-time, paid work, and only 150 applicants are able to be approved for the Nova Scotia programme each year .
The Quebec scheme also has a quota applied, with applications accepted across all nursing specialities, and it's unlikely the 2014 quota of 20,000 will be filled by the end of the year. Neither programme insists on a language test although, under the Quebec scheme, taking the language test may well help with acceptance dependant on the number of points allocated for skills and experience.
The Nova Scotia scheme requires Canadian Language Benchmark proficiency, but this may be demonstrated by proof of training, a study course in English or French or documents relating to school and previous work experience. Research into both programmes is straightforward via the two provinces' immigration websites, and applicants should be committed to settling in whichever location they choose.