Controversy over Canadian immigrant investor programme prompts changes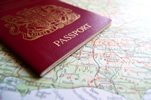 The recent cancellation of Canada's longstanding immigrant investor programme caused by its misuse by wealthy Chinese has resulted in a new approach to the service.
Canada is one of a number of countries now offering citizenship to wealthy investors and their families in return for hard currency. Its original investor programme was closed recently due to its misuse by immigrants from Hong Kong and mainland China.
The programme was extremely popular, with its quota in 2013 filled by overseas millionaires just half an hour after it opened. Canada's immigration minister announced recently that the now cancelled programme is to be reinstated in the near future, but with increased investment accounts and net worth as part of its stipulations.
Other new requirements are expected to involve active rather than passive investments and demonstrable job creation. Perhaps the most important change is that investments must be permanent, with no capital returns as with the previous investor visa.
At present, the immigration department has a total of 90,000 applicants against this year's quota of 700, with the vast majority of would-be investors hailing from China, Taiwan and Hong Kong and a good number from the Middle East. London and South Korea account for fewer applicants, but enquiries are increasing.
Reports in the Canadian press quote the immigration minister as stating that he feels the previous programme was selling the country short by asking too little in return for Canadian citizenship for applicants and their families. Its also expected that language requirements will be part of the deal, as well as management experience and possibly relevant qualifications.