Starting a business as an expat entrepreneur in Nanjing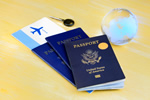 Hints for expat entrepreneurs planning to start a business in Nanjing.
China is still a popular destination for expat entrepreneurs determined to start a business, but doing it the right way can be confusing. The initial challenge is the most important first step, in that without a work permit nothing can be done. Given that China is encouraging expat entrepreneurs to try their luck in this unique destination, it's no surprise to find the city's 'International Talent Career Development Forum 2020' packed out with foreigners eager to get started.
The forum aims to provide advice and guidance on Nanjing's legal regulations for expats wishing to start up a new business, and also focuses on new foreign graduates happy to use their new qualifications in the city. As with every expat at present in China, visas and work permits were the hot topic – a complex issue at best and a disadvantage at worst, with much of the advice at the forum concentrated on this essential requirement.
An important aspect fully explained was the difference between a work visa/permit and an entrepreneur visa. One Westerner who'd decided to study for a Master's degree at a Nanjing university told local media he needed the information in order to plan his future following graduation. Getting a work visa, he said, is the biggest challenge and needs a lot of preparation as it involves diverse offices and an armful of files.
Another expat who'd started her high-tech sportswear business six months ago said her most trying experience was trusting her chosen factory to work closely with her designs. She recommends negotiating for the best deal, shopping around and being firm with suppliers. Another expat entrepreneur who'd run a marketing company in Nanjing recommended finding a trustworthy Chinese partner who won't run off the with the money, adding this is easier said than done.
Starting up in China as a huge gamble for many expats, but hard work, innovation, getting it right and not giving up can lead to a successful experience of a lifetime in an amazing country.