Czech Republic sees vast increase in British expats since Brexit referendum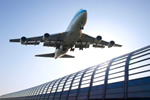 The surprising, some say shocking, results of the Brexit referendum has seen a huge increase in the numbers of British expats in the Czech Republic.
Numbers of British expat professionals living and working in the Czech Republic since the result of the Brexit referendum was announced have risen by around 33 per cent, with the totals of those who intend to stay on a permanent basis up by as much as 55 per cent. In this case, the figures definitely don't lie, as they're from statistical data revealed by the country's Interior Ministry and the Czech Labour Office.
Even so, the totals of British expats in the popular destination are still lower than those from other European countries, although the British community still makes up over 8,300 and is now rising fast. In spring 2019, just as a hard Brexit became a real threat, the Republic brought in a new law stating British expats would enjoy the same rights as Czech nationals until the end of this year. Entitlements for subsequent years, it stated, would depend on negotiations during the transition period.
Reasons for the increase in interest from UK would-be expatriate professionals include the state's stable economy, its excellent living standards and the expanding English-speaking expat community. At present, those already in the Republic are entitled to stay for just 30 days but will need to apply for either permanent or temporary residence should they wish to stay longer. For permanent residence, five years' living in the Republic is necessary, with their EU citizen family members entitled to the same status after two years and temporary residence given after a stay of over three months.
Those from outside the European Union must report to immigration police within three days of arrival, and will be expected to apply for permanent residence once five years have passed. They'll need to have housing, pass a Czech language examination and be able to show enough income to live comfortably.