New survey marks Philippines as best location for expat retirees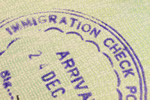 The Philippines is now officially rated as a great place to retire.
If you're looking for a Southeast Asian retirement hub where English is the official language, the cost of living is cheap and the people are genuinely friendly, the Philippines could well be your perfect choice. Already popular with older expats, this stunning archipelago of over 7,000 islands set in the Pacific Ocean has English as its official language, a serious advantage for those would-be expats to whom learning a new language is their worst nightmare. In addition, the cost of living is one the lowest in the entire region and the local people are rightly reputed to be the most friendly and welcoming in the whole of South East Asia.
Healthcare is affordable and adequate, and the crucial issue of long-stay visas for expat retirees is made easy by the special resident retiree's visa. American expats appreciate the government's tax treaty with the USA which prevent dual taxation, and income sourced from overseas isn't taxed. One downside for those concerned about personal safety is the crime level in its larger cities, and the southern island of Mindanao is known for its unrest.
A recent 25-country survey conducted by American business magazine Forbes rated the Philippines as one of the best destinations for expat retirement during 2020. The study mentioned both Subic Bay and Tagaytay as having friendly, welcoming expat communities, but the former has now been affected by the recent eruption of an offshore volcano. For those looking to work rather than retire, the country's capital Manila isn't tops as regards salaries and the likelihood of finding work depends on expatriate skill sets as well as their work sector. Jobs with NGOs and positions teaching English are the easiest to find, and labour laws are very different to those in the West.