Expats choosing Philippines for genuine affordable retirement visas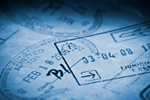 If you're looking for a retirement destination with a secure, affordable visa, the Philippines is the answer.
Some years ago, TV ads for this somewhat underrated Southeast Asian destination hit the high spot with the slogan 'it's more fun in the Philippines'. Subsequently, a recent influx of retired expats from nearby SEA states is proving the catchy tag is true, especially concerning the ease of getting a genuine, supportive, residential retirement visa.
Southeast Asia has been an attractive destination for older Western expatriates for several decades, but is now falling out of favour due to various reasons such as the harsh new financial requirements and soaring inflation in Thailand, the Chinese take-over in Cambodia, Vietnam's complicated visa issues and the generally underdeveloped conditions in Laos. The Philippines, however, is doing all it can to attract older expats looking for security and an economic cost of living.
This stunning archipelago has created a genuine, permanent retirement visa making life easier for expat retirees looking for an affordable base offering great weather, ultra-friendly people, English at close to second language levels and an environment rich in natural beauty. Safety and security are another bonus with the exception of the southernmost islands, and the now famous SSR visa with its permanent residency can be had for just $20,000 in a Filipino bank account. Better yet and once in the country, the deposited cash can be used as part payment on a condo or other investment.
For would-be expats over the age of 50, either a minimum of $10,000 plus a monthly pension of $8,000 or more gets you the SSR visa or, for those without pensions, $20,000 deposited in a licensed local bank has the same effect. SSR stands for Special Resident Retiree visa, and that's exactly what you get. No more quarterly reports or costly annual visa extensions as in Thailand and, importantly for older expats, no more compulsory, expensive in-country health insurance as, for those needing healthcare, signing up with the state-run PhilHealth insurer is all it takes. A raft of other benefits can be found on the country's website.
So, why is it so much easier to retire permanently and legally in the Philippines? Special visas are the government's answer to the deep-rooted migration culture which allows its people to work overseas and send money back to their in-country families. It's purely a cultural thing, as the archipelago is distinctly Western-oriented due to the past 100 years of its history and especially its experience of USA assistance during WWII. Its laws, written in English, are easily understood, and care-giving is a strong part of Filipino identity. As with all new destinations, a short visit to explore selected locations is the way forward to a far more straightforward, secure retirement.