Expat favourite Malaysia MM2H visa worth nothing during the pandemic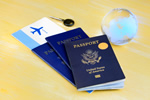 Would-be expats looking to Malaysia as their 'second home' should note the country's behaviour during this difficult time towards those already on this popular permanent residency visa.
Malaysia's 'My Second Home (MM2H) visa has been popular with expats including retirees since its introduction, as it seemingly guarantees long-term, legal permanent residency via the purchase of property as well as long- term bank deposits. As of now, it seems the coronavirus pandemic has destroyed expat residents' rights to what they, in fact, purchased in order to gain security in their new home country.
Although the state seems to have dealt successfully with the challenges posed by the virus, its dealings with expat residents trapped overseas due to the lockdown now indicate foreigners are no more welcome in Malaysia than they are in a number of other countries in the region, no matter how much they invest in order to stay. Categories of foreigners with passes but now banned from entering the country include students, dependents and employment pass holders as well as those in receipt of the MM2H visa.
In an interview with local reporters, one British expat at present in the UK said he knew at last 100 holders of the visa who've been denied entry to Malaysia. He runs a group comprised of MM2H visa holders, all of whom are upset at the country's stance even although they are attempting to understand the reasons behind it. None had ever imagined a situation where they would be banned from entering a state in which they were legally resident.
Reports suggest a good number of expats on the visa were out of the country at the time of the lockdown and were unable to return in time to be admitted. One expat with a wife and son in Malaysia is very concerned over the possibility of his wife getting sick and being unable to look after the boy, and he's also displeased about having to pay for accommodation overseas whilst keeping his Malaysian home going.
He's contacted the London-based Malaysian embassy but hasn't yet received a reply, telling the media all those affected aren't expecting special treatment even although they do consider Malaysia as their homes and see themselves as residents via the MM2H visa. The restriction, he believes, will reflect badly both on the country and on the visa, thus discouraging expats from choosing Malaysia for their home from home.