UAE government doing all it can to support its expat professionals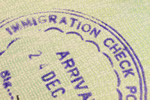 The UAE is releasing a number of new orders intended to help expats, residents and all businesses during this difficult time.
The emirate's Abu Dhabi-based government has issued a number of new orders aimed at both residents and expats caught up in the panic and chaos of the worldwide coronavirus pandemic. Most importantly, expatriates whose visas expired at the beginning of this month are now able to extend their permission to stay for a further three months without any additional fees. In addition, fines connected to services provided by the emirate's Authority of Identity and Citizenship will be waived.
Dubai's International Financial Centre is now working to reinforce the UAE government's attempts to support businesses at this crucial time, whilst it's also closed all cafes, suspended retail spaces and shut down places of worship as well as restaurants. The moves are aimed at minimising the chance of increasing infection levels amongst both expats and locals. With the same benefit in mind, citizens and expats are urged to use online banking as it cuts off queues at banking facilities, again lessening the chance of infection.
Whilst the emirate is seen to be doing all it can to protect citizens and expats alike from the effects of the virus, those who're planning to arrive on new visas granted before March 17 are now out of luck, as are residents and expats hoping to enter with visa on arrival status, as both categories will be refused entry. Authorities have now contacted all airlines with instructions that those affected should not board their flights.