British expats determined to leave Thailand facing extortionate airfares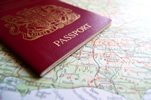 Last Wednesday, the Thai government closed all borders and banned all foreigners from entry.
The decision allowed the country's struggling national airline to ground all international flights and, as most international airlines including British Airways, Finnair and Emirates had already discontinued their services, effectively prevented thousands of British tourists and expatriates from leaving. Those on holiday in Thailand who thought their return tickets would be honoured were in for an unpleasant surprise, as the majority of flights by foreign airlines were summarily cancelled, as were the new flights they'd booked in a desperate effort to return home as soon as possible.
One family who'd booked with Emirates found their flight had been withdrawn without notification or a replacement flight at a later date. Various airlines are now doubling or even tripling their prices, with Qatar Airways quoting one family of four £10,000 for the flight back to the UK. Many of those stranded are applying to the British Embassy in Bangkok for information on repatriation flights.
British visitors to Thailand number over a million every year and, whilst the country isn't yet on total lockdown, its various provinces have put more restrictions in place as a measure to slow down the infection rate, with all the popular tourism destinations now in semi-lockdown. Due to Thailand's convoluted visa requirements, British visitors arriving on the usual 30-day tourist visas may find themselves on overstay if they're unable to arrange a flight out.
Extensions can be had, but Bangkok's Immigration office is now swamped with applications from both expats and tourists. Waiting in crowded lines for hours is as good away as any to contract the coronavirus, especially as many haven't been able to buy masks. For those who can't validate their documents, fines start from £10 a day.