Expats confused over Thailand government's new travel insurance plan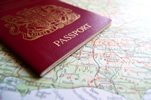 Thailand is now looking to tourists and business visitors to pay a travel insurance charge on entry.
An announcement this week by Thailand's tourism authority had expats scratching their heads in confusion due to its basing of an incomer charge on the number of tourists expected this year before the coronavirus wrecked all forecasts. The numbers targeted by the authority were around 40 million and, with a 300 baht charge per visit, the amount raised would have been some 12 billion baht on an annual basis.
Now that estimates of total tourism numbers are heading further downhill every day and reality is dawning as regards the country's attraction for overseas visitors, bringing back the plan before the country is even allowed to open to foreigners seems a trifle premature, to say the least. Estimates as to when Thailand's tourist numbers will start to rise again will depend not only on the government's decision but also on the decisions of the authorities in the countries expected to provide the missing hordes. If a home country is still requiring either quarantining or 14-day isolation, its citizens are hardly likely to travel to the other side of the world for a two-week break.
Rumour has it that Chinese visitors will be allowed in fairly soon, but with China's economy hard hit by the pandemic as well as its trade wars with the USA, it's possible the Chinese themselves might well prefer to stay at home. The almost expected second wave of the virus might well cause yet another total lockdown, trapping them in overseas destinations for an unspecified time. In any case, Thailand's new 'travel insurance' rule, if it actually becomes law, seems to be aimed at medical treatment for the virus which would be excluded in any conventional travel insurance package.
Considering the true cost of expat-related healthcare in Thailand, the 300 baht proposed per person as cover would need half the world to arrive to cover the totals of private hospital charges. Another issue is that expats and tourists over the age of 70 are virtually uninsurable in Thailand due to cost, with even hospital administrators admitting that most foreigners treated at local medical facilities and unable to pay their healthcare charges are below pensionable age and had arrived on short-term visas. Long-stay expats in the Kingdom are awaiting the next instalment with bated breath.