UK expats in Australia facing private pension transfer problems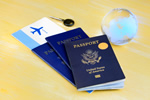 British expat retirees in Australia and those planning to arrive post-Brexit may be hit by the economic fallout resulting from the UK's EU divorce.
Although Brexit, whatever its final result, is unlikely to have a negative effect on British pension transfers to Oz, UK retirees may well lose out on their returns as sterling crashes. According to local experts, rules governing the transfer of UK pensions should stay as they are as they're set by the two governments involved. It's not easy to move UK pension to Australia, and it's also expensive, but British expats whose pensions are still based in the UK are expected to lose due to the Brexit effect on the sterling/Oz dollar exchange rate.
In addition, UK expats in Oz who're holding British investment properties are also expected to lose out as house prices fall. The same experts are also warning expat investors with shares to be aware that the inevitable UK economic downturn may hurt their returns, and are advising those with pensions still in the UK to transfer them if at all possible.
British citizens living in Australia aren't able to make pension transfers until they're at least 55 years old, even in the case of hardship or medical needs, due to a restriction placed by the British government. One option could be to set up a Self-Managed Superannuation Fund (SMSF) using terms which comply with strict government criteria, but this course of action needs a considerable amount of liquid cash to comply with and ensure the fund's viability.
Since the UK changed its rules in 2015, transfers from UK pension funds to SMSFs have become much more restricted, and Australia has limited by age the amounts able to be transferred at any one time. Those under 65 are allowed a maximum amount of $300,000 every three years, with those over 65 only allowed $100,000 per year, with the lifetime amount regulated at $1.6 million.