Unearthing websites for Brit expat retirees rather than Americans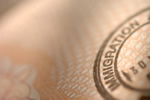 Is information on non-European expat retirement destinations too American-centric?
One of the reasons for the huge increase in the numbers of retirees choosing to spend their 'golden years' outside their countries of birth is that it's easy to get an overview of comparative destinations by simply logging on and doing an online search. However, dependent on the location, the majority of websites seem to cater almost exclusively for would-be expats from the USA. Prices are in dollars, affordability is calculated by using the average USA monthly social security payment of around $1,300 (approx £1,000), leaving potential UK expat retirees on the state pension of around £650 a month unable to decide whether they're wanted at all by the majority of suitable countries outside Europe.
Nowadays, we're almost all fully aware it's 'all about the money', with many Brits wondering if locals see the advertorials for their areas and adjust their prices to what USA expats can afford. Sites advertising the charms of South and Central American states concentrate on the cost of flying back to the USA to visit family and friends, but not one seems to note the cost of an air ticket to somewhere in the UK. It's almost as if international expats aren't welcome in these supposedly American retiree haunts. Advertorials target their own specific markets but, as European options for UK pensioners dwindle due to Brexit, other markets might well consider opening up to a new, British breed of expat.
One likely haunt for UK expats not wanting to stay in Europe might well be Malaysia's Georgetown, set on the northern tip of the island of Borneo. English is widely spoken due to the archipelago having been a British colony up until WWII when the Japanese invaded. The city's colonial architecture is a charming reminder of times long past, the weather is warm and the beaches are stunning. Most of all, it's affordable to Brits on the less than generous state pension, even although the amount is frozen at the rate received before leaving the UK. Importantly, Malaysia's healthcare is excellent in both the public and private sectors. Eating and shopping locally, avoiding tourism hubs with their hiked-up prices and renting or buying a small, easily-cared for property gives financial independence and a new, fascinating lifestyle.
Post-Brexit, it's possible European financial regulations for retirement visas will be onerous for British retirees, with Southeast Asia one of the few world regions where living semi-frugally is even possible, let alone allowed. Thailand, a former favourite with adventurous older Brits, is now ramping up its requirements to a level still affordable for US expatriates but not for those on British state pensions, no matter how long they've lived in the country. It's also politically unstable at present, and seems far less welcoming than in former times, according to several expat forums crammed with posts by long-stay expats expressing their wish to leave.