Cyprus wins on low rents but expats consider other issues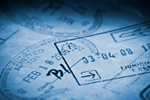 Expatriates in Cyprus fall into two categories - retirees and career-oriented professionals happy to move on whenever necessary.
Cyprus's expat demographics resemble those of Spain and France rather than the UAE, Hong Kong and Singapore. as the Mediterranean island isn't exactly a career-oriented top-talent hotspot. However, it's still an attractive location for British expatriates looking for warm weather and an established expat community.
Responses to a recent survey revealed some worrying facts about life on this part-Greek/part-Turkish destination, even although its cheap rents are a major draw for retirees. An unexpected gender divide between lifestyle ratings from male expats and those offered by their female equivalents, especially in the personal finance sub-section, indicates there's trouble in paradise.
Over a third of female expats rated their disposable income as unable to cover costs, whilst expat men with the same issue totalled only eight per cent. A similar differential was seen in the survey's 'working abroad' section, with the island ranking poorly with female expats at 55th position and a third of women respondents negative about their job security. The main thread in the survey revealed working in Cyprus was no longer the main reason for a move to the island, as some 46 per cent of male expats and 38 per cent of females were retirees.
Unfortunately, several online reports of the survey results suggest rentals on the island range between €800 and €1,200 monthly, meaning the majority of British expatriates whose first choice was Cyprus will be locked out due to the inadequate British state pension, especially since the dramatic fall in sterling due to the Brexit referendum. As the chaos in the British parliament shows no signs of abating, another fall in the currency's exchange rate seems more than likely, possibly forcing long-term UK expats to return to the UK.
Together with many other formerly expat favourites, Cyprus may now be looking at a demographic shift in its expat community from mostly British to mostly Americans or those rich enough to purchase a Golden Visa, basically representing the fact that nowadays 'it's all about the money'.