Choosing the right school for your children when relocating to the USA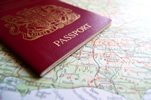 For expat parents heading for a USA reassignment, finding the most suitable education for their children is essential to the success of the entire procedure.
Basically, the American education system is very different from that in Europe, meaning expatriate parents have very little in terms of comparison between public and private facilities. Education is by definition a top priority for relocating parents, but most select the private sector without even looking at public education facilities in their immediate destination. Private education costs are normally covered in the relocation package, but the success of the reassignment itself often banks on the success or failure of the chosen school. Should it not meet expectations, an early repatriation is often triggered.
USA public schools are established and run via the state government and its education department, supporting education from kindergarten through elementary (primary) grade to middle school and on to high school. In grade terms, this equates to grade 1 through to grade 12, and classes follow the common core curriculum as regards mathematics and the English language. Public education admissions are determined simply by address, with school districts carefully drawn up as regards numbers of school places. If this is a problem, charter schools may offer the answer, as they're not limited by zones or districts but are required to concentrate on student achievement, correct practices and high standards in return for government funding.
Private schools are run on a similar basis as their overseas counterparts and are an expensive option for parents without a generous relocation package, but do provide an all-round education to a high level including an emphasis on sports. All schools must prepare their pupils for college or university, although not all kids wish to pursue this path and parents may well prefer their older children to attend a home country university. For expatriate parents having difficulty choosing the right education style for their children, using an education consultant to guide them through the available options may be the best idea, as long as the chosen advisor has experience of the choices in the family's new location. Equally important is to involve older children in the choice of school, advising them on the options and allowing free discussion of their needs.