Recent research shows Australia as favourite for Brit expat pensioners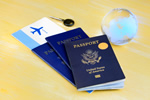 Is Australia really a top destination for British expat retirees?
According to recent research, almost a quarter of a million British expatriate retirees in Australia are claiming their UK state pensions , but does this mean Oz is the best place for the UK's would-be expat retirees? The numbers, according to an article, represent some 20 per cent of all retired Britons living in Australia, and seem to be attempting to rate Australia as far more popular than traditional Brit retirement hubs such as Spain and France. In fact, the 234,889 elderly Brits referred to is the equivalent of the entire population of Swansea!
During 2018, 1.2 million British expat retirees claimed their pensions from an overseas base, with the US, Spain, Ireland and Canada taking up the remainder of the top five destinations. Of course, should a British pensioner decide to take a chance on Australia as retirement heaven, he or she would need to remember the decision will mean no more state pension uprates no matter how long-lived the claimant may be. When the frozen pensions scandal first erupted some years ago, articles focused on one British female long-stay and decidedly long-lived expat pensioner in Oz, who'd been receiving her £6 state pension for several decades. Reports reassured readers the lady concerned had been supported by Australian social services for a good while, but emphasised the real issue and shame of frozen pensions.
Apparently, the British government's take on this scandal dates back same 70 years, despite frequent lawmaker attempts to get the rule scrapped. The only way for would-be Brit expat retirees to avoid this fate is to carefully check which countries have reciprocal laws with the UK on uprating pensions by using the triple lock on an annual basis. Hoping for change in the near future won't work, as older UK citizens living overseas are quite simply 'off the radar' for all but a very few UK politicians.
For those determined to leave Europe altogether due to Brexit, it's also a sad fact that many of the previously realistically priced alternative countries have seen increases in their costs of living which makes them no longer cheap enough for those on full UK state pensions without a backup of either savings or a work-related pension. Living as do the vast majority of developing country's citizens may not appeal, especially if, as happens in several Southeast Asia states, foreigners are often charged double or more the going rate for services as well as rentals, healthcare and other essentials.