Which US city is best for seriously career oriented expats?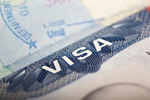 If working in the USA is a must, Miami is the best for happiness and New York for success.
Florida's second-largest city welcomes newcomers from across the world to its sunny, hot and extremely lively heart, giving that 'home from home' feeling to all who arrive. It's laid-back and lively at the same time, with social activities covering all interests and glorious weather almost all the time. For new expat arrivals, friendliness is all-important, and the locals certainly don't disappoint.
Of course, getting a visa can be a hassle, as it is all across the world, but relocating expats are likely to have had their employer do all the hard work. It's easiest for those with advanced degrees, and average salaries range around $70,000 a year. The local Miami culture is fun, the work/life balance is more than satisfactory, and expats arriving with their families will find education up to the mark. Kids will love the beaches, and trips to nearby attractions are win-win for adventurous youngsters.
If California is your dream destination, you've a choice between Los Angeles and San Francisco, both of which are irresistible in their own way. LA's culture varies between chaotic and laid back and job satisfaction comes as standard as do friendly locals. San Francisco is same-same but different, but it's not quite the home from home you'll get in LA. When it's work and career enhancement that's the number one reason for expatriation, Chicago is the place for many ambitious new arrivals. Its skylines tell tales of hard work and success, with job satisfaction almost guaranteed and high salaries the motivation. The natives are friendly, even amid the chaos of the sky-high city.
However, for expats for whom the high life is an essential result of hard work and the right choices, there's only one place to go in the US of A – New York. Its skyline says it all, and the vast city's reputation for make or break is a spur to seriously ambitious expats from all over the world. The crowded streets don't give the impression of being user-friendly to new arrivals, but its frenetic residents are supportive and warm once you get to know them. The sheer excitement of being there gives every expat the motivation to make dreams come true.