The best of Cyprus for expats looking to work or retire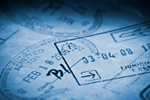 The divided island of Cyprus has been a favourite retirement for older British expats as well as professionals for several decades, but which of its several beautiful regions is best for you?
Due to its unique position in the Mediterranean Sea, the island of Cyprus has held a strategic claim to both land and sea for millennia, resulting in its rich history and heritage. Great powers have all fought for possession, so it's no surprise that the island is an all-time favourite for expats from all over Europe and beyond. Nowadays, it's the same Mediterranean lifestyle which draws would-be expats to its shores, seeking its sunny weather and outdoor life, its welcoming peoples and its beaches, valleys and vineyards.
The split which runs from coast to coast gave the northern region to the Turks and the southern half to the Greeks who founded the capital, Nicosia, with its charming streets, great restaurants and thriving expat community mostly working in the financial sector. A hub for finance and work, the capital itself is a historic treasure containing many ancient buildings set inside its Venetian walls.
The island's southern city of Limassol is also an economic hub as well as a centre for lively nightlife which continues into the region's mild winters. Its history is as impressive as that of Nicosia, with a Greco-Roman amphitheatre, famed medieval Kolossi Castle and an equal number of fine eateries and entertainment hubs. It's also an all-time favourite for British expatriates for its ancient and modern combination.
Larnaca is the host city for the island's international airport, and it's as pretty and historic as Limassol and Nicosia. Life here is slower and more traditional, appealing to expat retirees looking to form friendships with both Cypriots and other expats. Its lack of hordes of summer visitors is another attraction, although it's still popular as a destination for those into olde-world charms.
However, for British expats, the small harbour city of Paphos is heaven on earth for its tangled Old Town streets, soaring colonial buildings and breathtaking sea views. Authentic Cypriot life is here and expats are welcome to join in. For a real rural escape and a totally traditional experience, Cyprus's charming, picture-perfect villages are found on the slopes of its mountain range as well as backing glorious beaches with their tiny fishing boat- dotted harbours. At present, some 70,000 Britons are living their lives on the island, and loving every minute.