Medical expat professionals warned about burnout in USA hospitals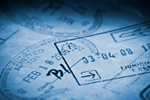 If you're thinking of taking a new job in the USA, make sure you're in perfect mental health before you go!
The USA's healthcare industry is as famous for its excellence as it is infamous for the massive cost of treatment, but a recent report claims its qualified professionals are on their last legs due to burnout. For decades, America has been the preferred destination for expatriate professionals, especially in the tech sector, but for older expats it's now not the place to go if you've a pre-existing stress-related condition which might need careful handling.
.According to a highly-respected mainstream media outlet, American doctors and nurses are so overworked they're possibly more suited to being patients rather than medical specialists, with burnout causing exhaustion and zombie-like symptoms resulting in apathy towards patients, errors in diagnosis, alcohol dependency and even attempts at suicide. The report states up to 50 per cent of American medical professionals are affected, causing increased risks to patients, absenteeism and even malpractice claims.
Commissioned by the National Academies of Science, Engineering and Medicine, one of the country's most respected and prestigious institutions, the report focuses on burnout and its effects on those working in the healthcare sector, calling it a systemic issue requiring a systemic solution. The entire report took 18 months intensive research using a huge amount of research into burnout and its effects.
Doctors at resident level as well as medical students were worst at risk of emotional exhaustion, detachment from patients, depression, substance abuse and even suicide.
Reasons included chaos in the workplace, an increasingly dysfunctional system, long hours, insufficient resources, bureaucracy and the fear of malpractice lawsuits. For expats whose native language isn't English, the syndrome presents the possibility of misdiagnosis resulting in wrong medications and even the missing out of vital signs.
For expats looking to work in the USA's healthcare system or study medicine at an American university, the report isn't good news, even although USA healthcare is technically far advanced over that in many countries worldwide. The report also notes that a relatively high percentage of newly-qualified doctors and nurses actually leave the profession altogether rather than work at less than their potential due to burnout. Potential expats in the sector should think carefully before committing to a US system now described as broken.