British government advises stranded expats to stay where they are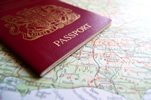 British authorities are urging UK tourists and expats trapped overseas to stay where they are whenever possible.
At the present time, tens of thousands of British citizens are stranded overseas due to lockdowns, closures and visa issues. The current advice from the British government is to stay put for now, unless onward travel is an absolute necessity. According to Foreign Secretary Dominic Rabb, travel restrictions and international border closures are all part of measures worldwide to stop the rapid spread of the pandemic.
Rabb told expat media the range of the lockdowns and the speed of their introduction is unprecedented, and the new rules are often brought in without notice or any consultation with countries whose citizens will be badly affected. He added the need to travel should be compared with the level of confusion and disruption travellers will need to undergo as rules change, visas run out and flights are cancelled.
Advice for expats and tourists caught in the worldwide chaos includes following any newly-introduced rules, no matter how senseless they seem, and following advice given by local authorities is also a must. Travellers' and expats' safety and security depends on the goodwill and sense of responsibility of the local authority in your present country. For those desperate to leave, contacting your insurance provider, airline and/or travel company is the first move, with keeping up to date on any local rule changes essential.
International travel is now becoming even more difficult, and the British authority can only arrange assisted departures in exceptional circumstances. For those who've visited affected countries, two weeks' quarantine is now mandatory across the world, as is the inability to travel freely through a third country. If you've no option but to move on any way you can, contacting the embassy or consulate at your destination as well as the local immigration authority before you start your journey is the only way forward.