Pension scammers targeting vulnerable retirees at home and overseas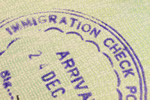 A new report by security experts is claiming too little is done to protect pension savings, with fraudsters ripping off around six million pounds sterling every year.
Recently, the sector's focus has been on ending pension liberation, but the report states unequivocally that the worst risks come via dodgy investments and dishonest scheme managers. The sector has deteriorated to the extent that organised criminal gangs are now running pension frauds,, according to expert security consultants. The majority of losses are from workplace and private pensions, but some £1.1 billion is stolen ever year from public pensions.
According to the report, fraudsters are attracted to pension schemes due to the large amounts being held for beneficiaries with little involvement in overseeing accumulation over long periods of time. It's a fertile opportunity that's being exploited regularly by crooks within the sector. Nowadays, it's tricky for pension savers to monitor their pension cash, and whilst the small amounts in savers' everyday bank accounts has extensive protection, far larger amounts have lax protection or even none.
In addition to the above and in spite of new prohibitions, cold-calling by dodgy product providers and their IFAs is again on the increase, with almost 200,000 instances reported during 2019. This represents a rise of 234 per cent over the numbers from 2018, indicated by crackdowns on the part of HMRC and telecom providers. Recipients of the scam calls are offered bogus tax refunds or are told they'll be arrested should they not pay the taxes due. Victims of these two scams are normally vulnerable and older, as it's easier to convince them they've contravened a law.
The above also relates to British expats living overseas, who're equally at risk from dishonest unqualified IFAs working illegally in favourite retirement destinations. Once their deceptions have been discovered, it's easy for the crooks to simply return to their home countries and disappear, leaving their victims unable to get reparation for their lost investments and far less able to support themselves in their chosen countries of retirement.