Pandemic shutdowns give time to research expat destinations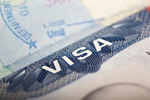 If for nothing else, the pandemic and its lockdowns are the perfect time to research online for an affordable lifestyle overseas.
During this unprecedented time in modern history, staying at home 24/7 apart from the occasional shopping trip may have sounded like heaven for many until it actually happened! Whilst high numbers are suffering from boredom at best and depression at worst, others are deciding they've had enough of their country of origin and are researching a move to anywhere which isn't too hot, too cold, too far away or simply too expensive.
Especially now, as pundits suggest the recession to end all recessions is well on its way, finding a new home in an unfamiliar land isn't easy, but affordability now tops the wish list for those who're willing to get up and go. For those who can't wait to leave and begin a new life, considerations such as exchange rates, housing costs, the availability of visas and the local language are all aspects of the move which need serious consideration.
For retirees from the UK, Portugal has been a favourite for a while, with its temperate climate, safety and security, natural beauty and fascinating history all draws for older expats needing more than just a bar-lined beach and cheap beer. Portuguese healthcare standards have ranked well during the pandemic, and the Portuguese people are known for their genuinely welcoming attitude to expat retirees. Lisbon and Porto are favourite cities, and the Algarve is the preferred region for UK expats. One of the least expensive locations is Peniche, set on the Silver Coast, and homes for renovation in Castelo de Vide can be bought for around $11,000.
For those fascinated by Asia, the Malaysian archipelago is a tempting prospect for its ancient rainforests and glorious beaches. Malaysian law developed from British law, and road signs are in English as well as Malay. Penang is a favourite with expats for its cheap cost of living and outdoor lifestyle. Long-stay visa can be had, and expats can own properties but not the land they're built on.
Another Asian hub well suited to adventurous expats is Vietnam with its ancient sites, glorious uncrowded beaches and a strong, still-growing economy. Its cost of living is exceptionally low, English is widely spoken and the Vietnamese are some of the most welcoming people on the planet. It's also the quintessential 'Asian Tiger' as regards its economy, and has dealt very well to date with the challenges of the coronavirus pandemic.