Expat dog owners need to know Spanish laws prior to arrival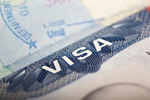 Would-be expats who wouldn't think of leaving their furry friend behind need to check on Spain's dog ownership laws.
If you're planning to emigrate to Spain no matter what happens with Brexit and can't bear to leave your beloved dog behind, you'll need to check out the country's dog ownership laws. Once Brexit is a reality, the EU's pet passport scheme will sadly no longer apply, making transporting your dog or dogs more complicated than previously. Under Spanish law, dogs as well as all other types of furry friends including cats and even ferrets must be microchipped before they enter the country and must be registered locally as soon as they arrive. Registration is via the Animal Identification Registry and includes all info necessary – both yours and your dog's. After registration, dog owners receive an animal ID card including your pet's ID number.
Before you leave the UK, your vet will clue you in as to vaccinations and other necessities which get your dog through Spanish customs without a hitch. It's not complicated, can be expensive and is absolutely necessary, with the vast majority of UK vets well aware of what needs to be done. Once you've arrived and are looking for an apartment or house, there's a law protecting residents of condo blocks from doggy disturbances and other pet noises likely to upset your immediate neighbours.
Basically, it's best to go for a property with a small garden and nearby greenery suitable for walks and, if you're renting, be sure your contract allows you to keep a dog. Spain has fairly strict laws as regards what it refers to as potentially 'dangerous dogs', all of which need to be registered as such at the local town hall. Popular UK breeds on the list include Staffies, Pit Bulls, English Bull Terriers, Rotties and Mastiffs as well as two rarer Japanese breeds, the Akita and the Tosa. Several Spanish breeds are also listed, as is the Neapolitan Mastiff. If your furry friend is one of these breeds, you'll be required to purchase public liability insurance as well as undergoing a psychological evaluation and a physical check-up.
During the summer season, dogs are not allowed on the majority of Spanish beaches, although autonomous communities may have different rules such as allowing them to visit at defined times, often during the cooler part of the year when there are fewer tourists. Other pet-owner rules are much the same as in the UK, simply ensuring dogs are well taken care of, loved, vaccinated where necessary and protected from harm. Long-term expat dog owners in Spain add one essential must-have to the list – love. If you've time on your hands, volunteering at a Spanish dog shelter is one way to give back to dogs in general the love your own dog gives to you.