Is buying an entire ruined Spanish village a good expat retirement decision?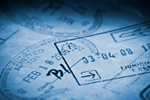 If you're still gambling on getting to Spain before Brexit wrecks your chances, buying an entire Spanish village at a knock-down price might be the answer!
Spain's 'forgotten pueblos' were once thriving local rural communities until their young people moved to the big cities and their elders gave up on their traditional way of life. There are around 3,000 deserted hamlets scattered around the country, with the majority found in the Galicia, Aragon, Asturias and Castilla y Leon areas.
The idea of purchasing an entire hamlet for less than a dilapidated Lancashire back-to-back caught on late last year when Gwyneth Paltrow featured one on her website as the ideal Christmas present. This particular hamlet was subsequently sold to a Dutch couple for around €150,000 (Just over £129,000), but others are now available for as little as €50,000! This initial expenditure gets buyers the title deeds to the entire village, but the majority of homes are almost ruined and the real cost comes with making them habitable again.
Even so, the novelty of buying an entire hamlet has sparked interest in overseas buyers, with Britons leading the rush followed by Belgians, the French, Russians and even a few buyers from Arab countries. The purchase of the title deeds can be confusing, as numbers of owners need to be contacted, with some having left Spain and others who've inherited an individual property. However, where there's a will, there's a way, and several real estate agents are now specialising in these unusual sales, tracing former owners and family members as well as ensuring the land registry, local councils and notaries are all happy to have the deal go ahead.
A few buyers are setting up tourism businesses, with others securing their very own, very private retirement haven, but it has to be said that total repair of the properties is likely to cost a great deal and the time taken to complete the entire job is likely to be measured in years rather than months. After all, Spain is still the country of manyana!