UK expats and residents in UAE targeting London again as property prices fall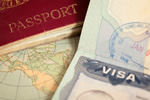 With sterling still heading towards the bottom of the barrel and London property prices still falling, banks and mortgage lenders are bracing themselves for an expat investment rush.
The plunging pound, continuing Brexit effect and now the election of Boris Johnson as the UK's new PM could be expected to deter expat investors, but this ridiculous scenario is bringing on a rush to purchase underpriced London bolt-holes. Once you've digested the fact that things can only get worse, it's time to take advantage of this once-in-a-lifetime buying spree.
The capital's house prices crashed in the year to May by 4.4 per cent, the biggest fall since just after the 2008 world financial meltdown, and the probable outcome of a Boris premiership makes a recovery in the near future more impossible than unlikely. As Britain's answer to Trump gets up to full steam ahead on his Brexit plans, property prices could well fall further, but by then the banks may well be reigning in their present-day fit of generosity towards property bargain-hunters due to concerns for their own survival.
Now is the time for expat speculators to bag a bargain and hold on for a few years, perhaps even living in it if life overseas gets too expensive to handle. As every Brit knows, in the UK's property market, what goes down will inevitably come up, even if it takes a while. One of Boris's more sensible ideas would make life even easier for potential expat investors – that of the reform of the hated stamp duty on property purchase. This government grab has prevented many thousands of would-be buyers from taking the plunge, and could do well with being confined to ancient history, no matter who signs the order.
For British expats still intending to stay in the UAE by hook or by crook, sterling's collapse means good news as regards the real cost of a London property. Right now, brokers and bankers alike are seeing signs of the UAE expat investment market waking up and heading West. The market is likely to stay relatively quiet due to the government's summer hols, ending on September 3 by which time everyone will have a better – or worse- idea exactly where Boris is planning to take the economy in just over seven weeks from his return to No.10. If you do decide to buy into London, it's best to take a sterling mortgage, as no-one has any idea how bad an effect on exchange rates a no-deal Brexit will have.